Endlessly versatile and totally foolproof vegan vanilla buttercream. Ideal for cupcakes, layer cakes and all sorts of other dreamy desserts.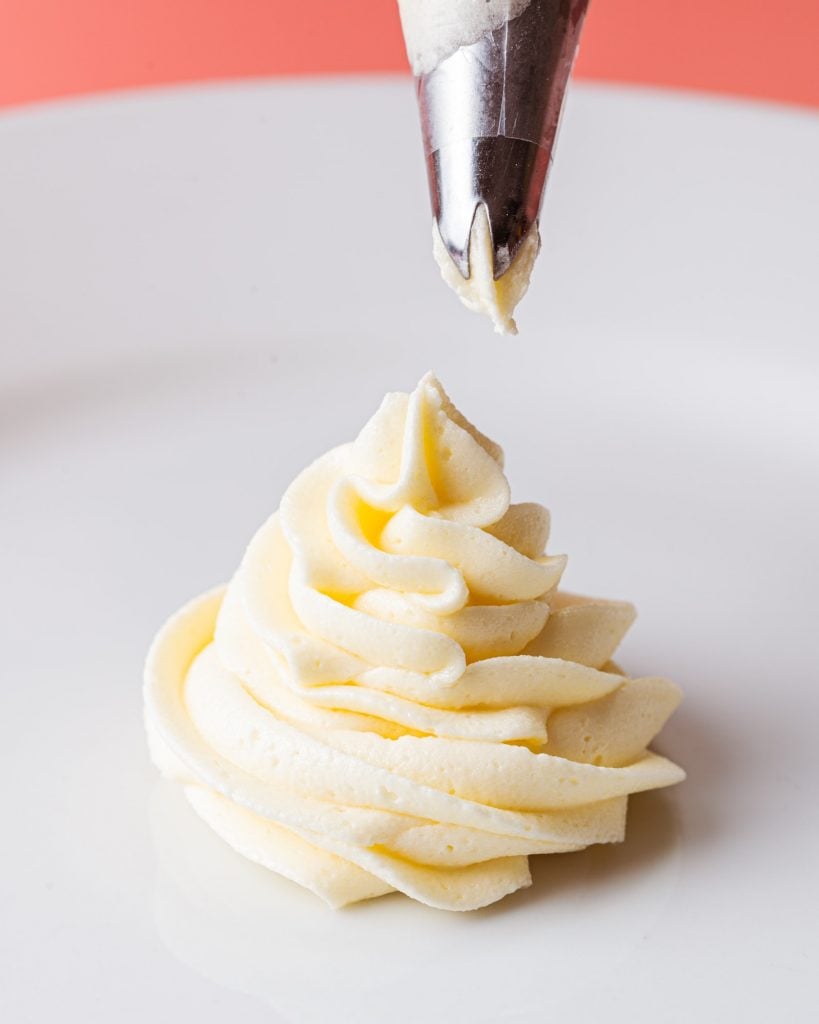 ---
I spend most of my cake baking times googling "vegan vanilla buttercream" and bouncing around from one recipe to another. But recipes vary so dramatically in end results that I finally decided "hey, I'm a recipe developer! Why don't I just write a vegan vanilla buttercream recipe!?" – and that's exactly what I did!
It's super easy to make and perfect for all sorts of desserts, so I'm hoping you'll bookmark this recipe for use whenever you've got a nice lil cakey in the oven! We're talking about literally only three ingredients and I guarantee it'll work every time!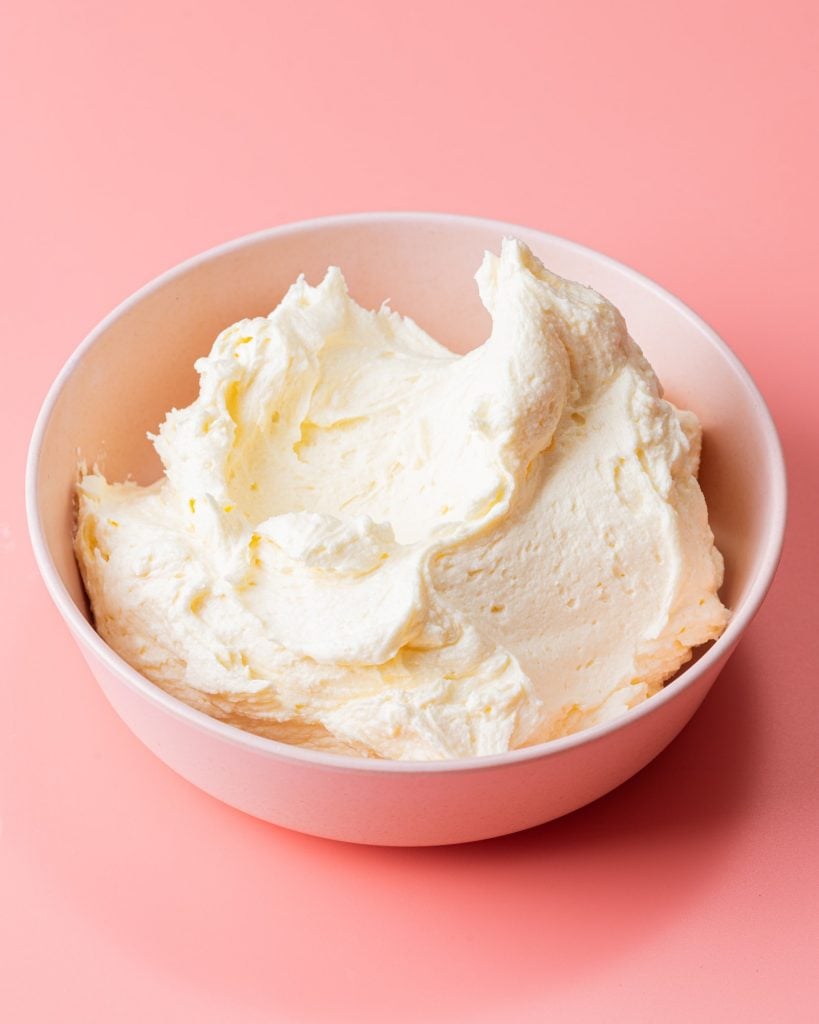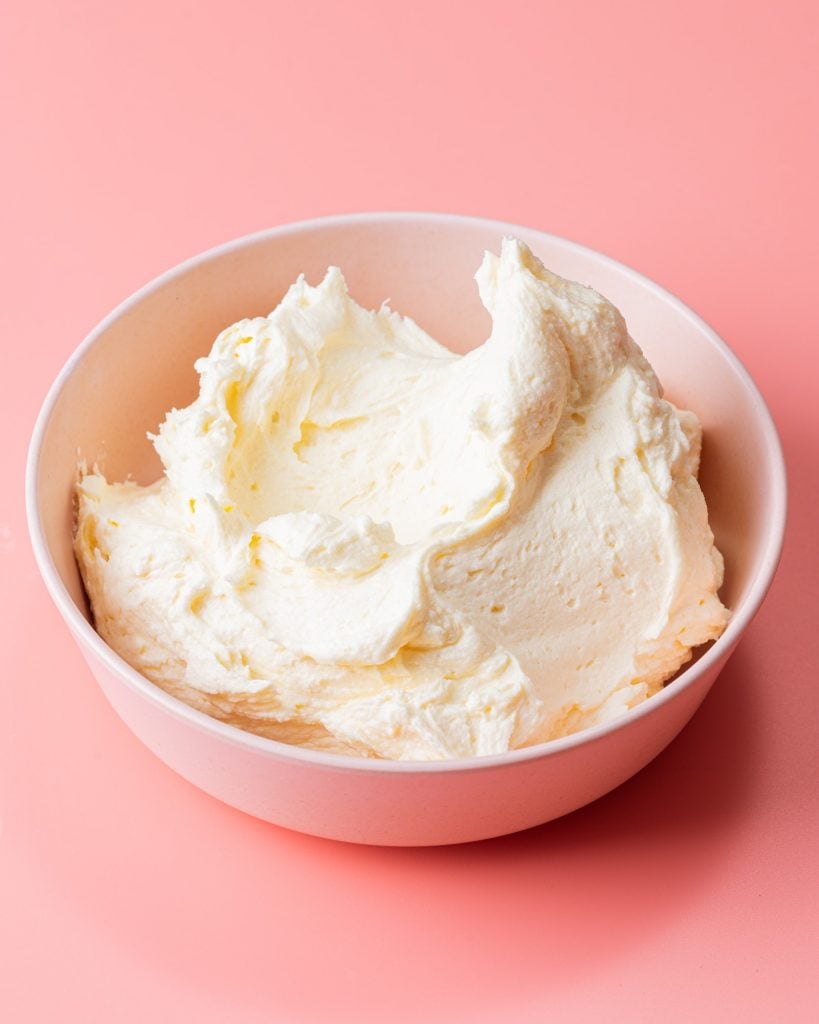 How do I make vegan vanilla buttercream!?
As always, the FULL RECIPE is at the bottom of the page – scroll on down if you're in a hurry. If not, allow me to walk you through a little step by step!
1. Soften your vegan butter for the vegan vanilla buttercream!
Probably the most important step for this recipe begins before you even start cooking – TAKE THE BUTTER OUT OF THE FRIDGE! That's right – you NEED the vegan butter to be room temperature before you start working with it. If you've ever made vegan buttercream and it's split or gone grainy, this is most likely the reason why. Get it nice and soft, then whack your vegan butter in the stand mixer and beat like crazy until smooth.
Any vegan butter will do but I like to stick to softer options like Stork or Naturli for this recipe. 
2. Add your icing sugar, bit by bit!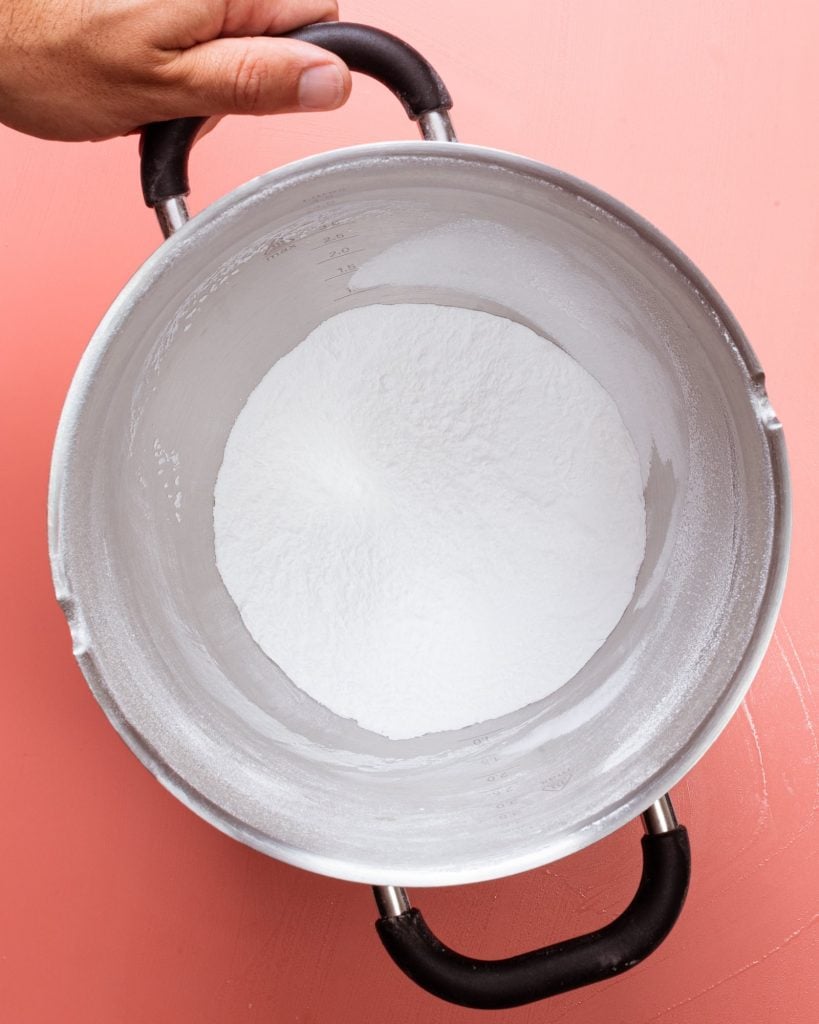 It's essential to sieve your icing sugar (aka confectioners sugar) before adding to the softened butter, so do this first. Then you're going to add little by little, beating between additions. This again stops the buttercream from splitting or becoming grainy. 
3. Add your vanilla!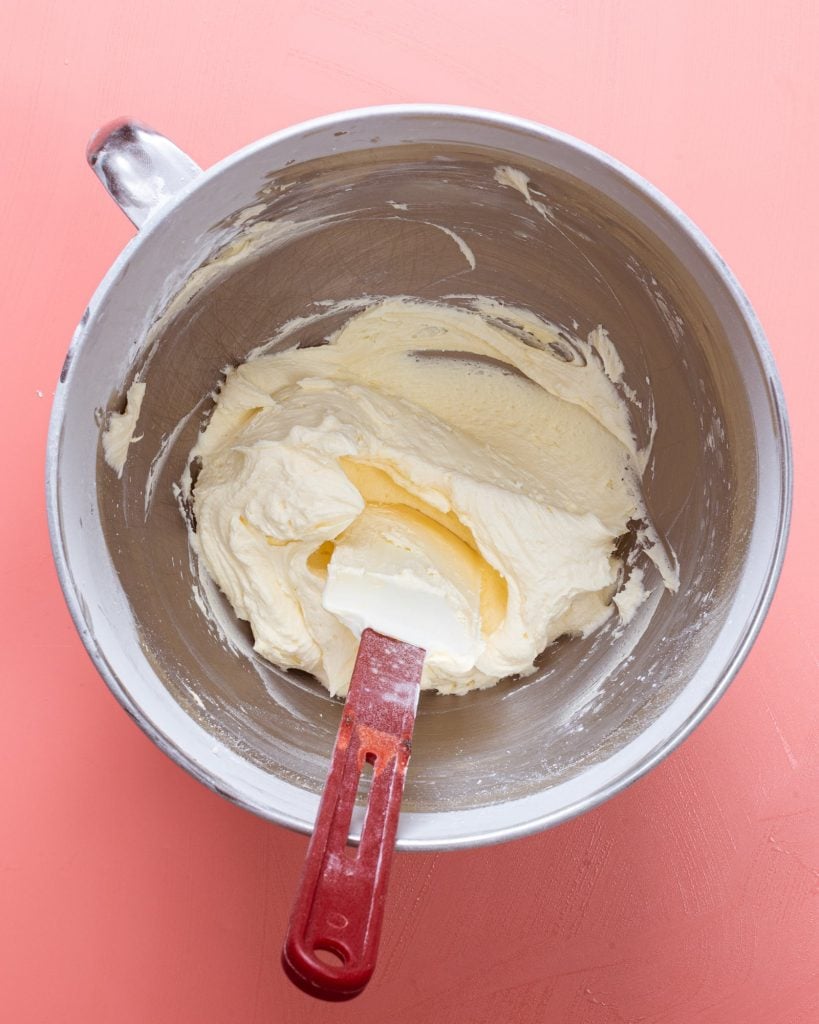 If you can access decent vanilla bean paste, this is my top pick for this recipe. You'll get those gorgeous little flecks of vanilla seeds in the buttercream this way. Otherwise, a decent vanilla extract is also great! Just beat the vanilla through and hey presto! You have your vegan vanilla buttercream!
6. Layer everything up!
You're now set for applying your vegan vanilla buttercream to anything, in any way you like! I like to pipe my buttercream which means transferring to an icing bag. The buttercream pipes best at room temperature but stores best in the fridge, so keep this in mind. 
WANT MORE VEGAN DESSERT!?
Why not try: