Publised on 31/05/2019 by Richard. Last Updated on 13/11/2022 by Richard.
Vegan mozzarella cheese that melts, browns and stretches like the real thing! Revolutionise your vegan pizza game in minutes!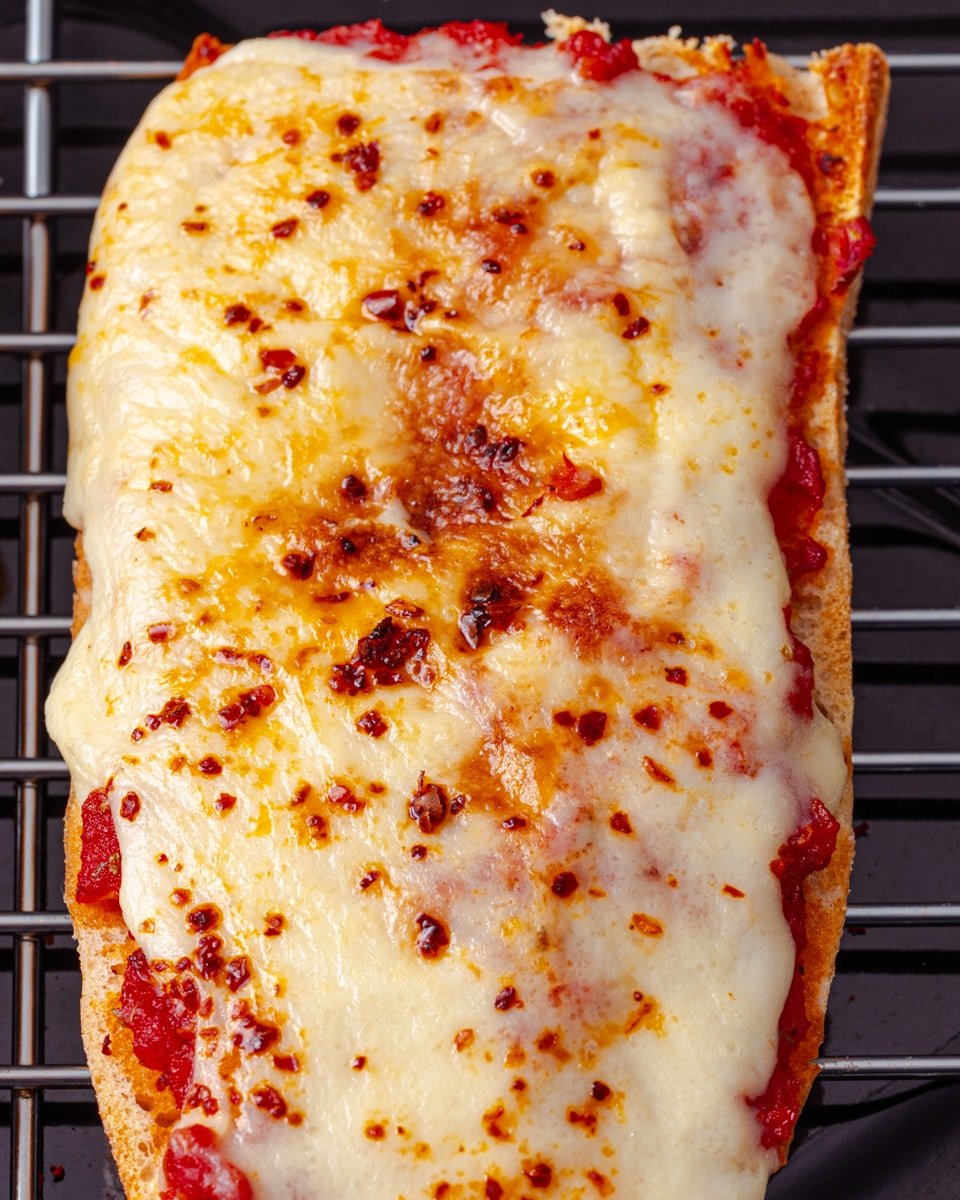 Heads up: this recipe was updated on 7th Nov 2022. If you'd like to follow the original recipe, skip to the "Variations" section of this blog post.
This is the updated, more affordable, easier to make and arguably even better tasting version of my vegan mozzarella recipe. It's ideal for pizzas, grilled cheese sandwiches, pasta bakes - YOU NAME IT!
It takes literally minutes to make and stores in the fridge until you're ready to use it! And guess what? It uses even fewer specialist ingredients than before! Too gouda to be true? Read on and find out!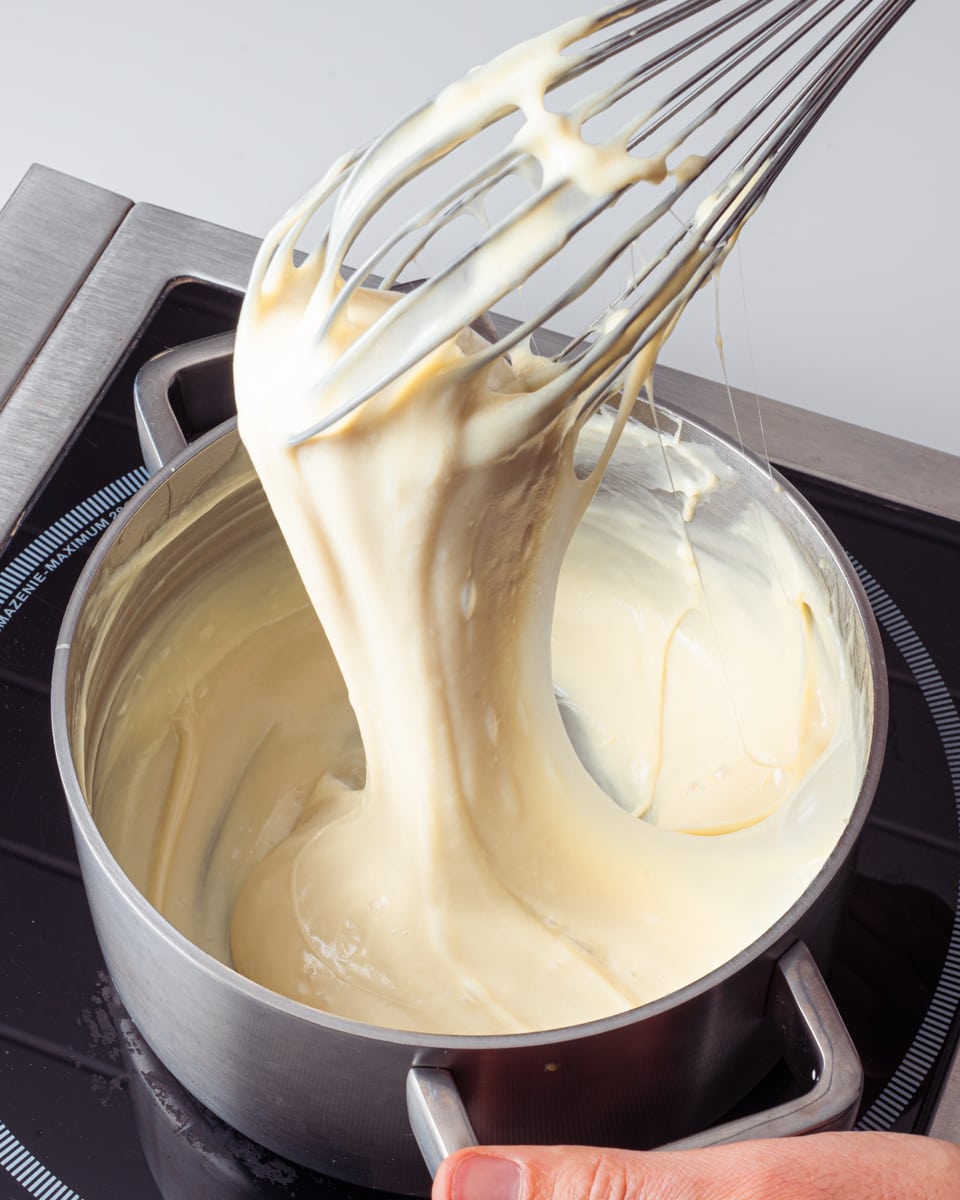 Jump to:
🥫Vegan Mozzarella Ingredients
Here's a run-down of everything you'll need to make my vegan mozzarella! I've simplified this recipe and done away with as many difficult to source ingredients as I can without sacrificing the quality of the cheese! Hopefully, this means you'll have most of these ingredients in your pantry anyway!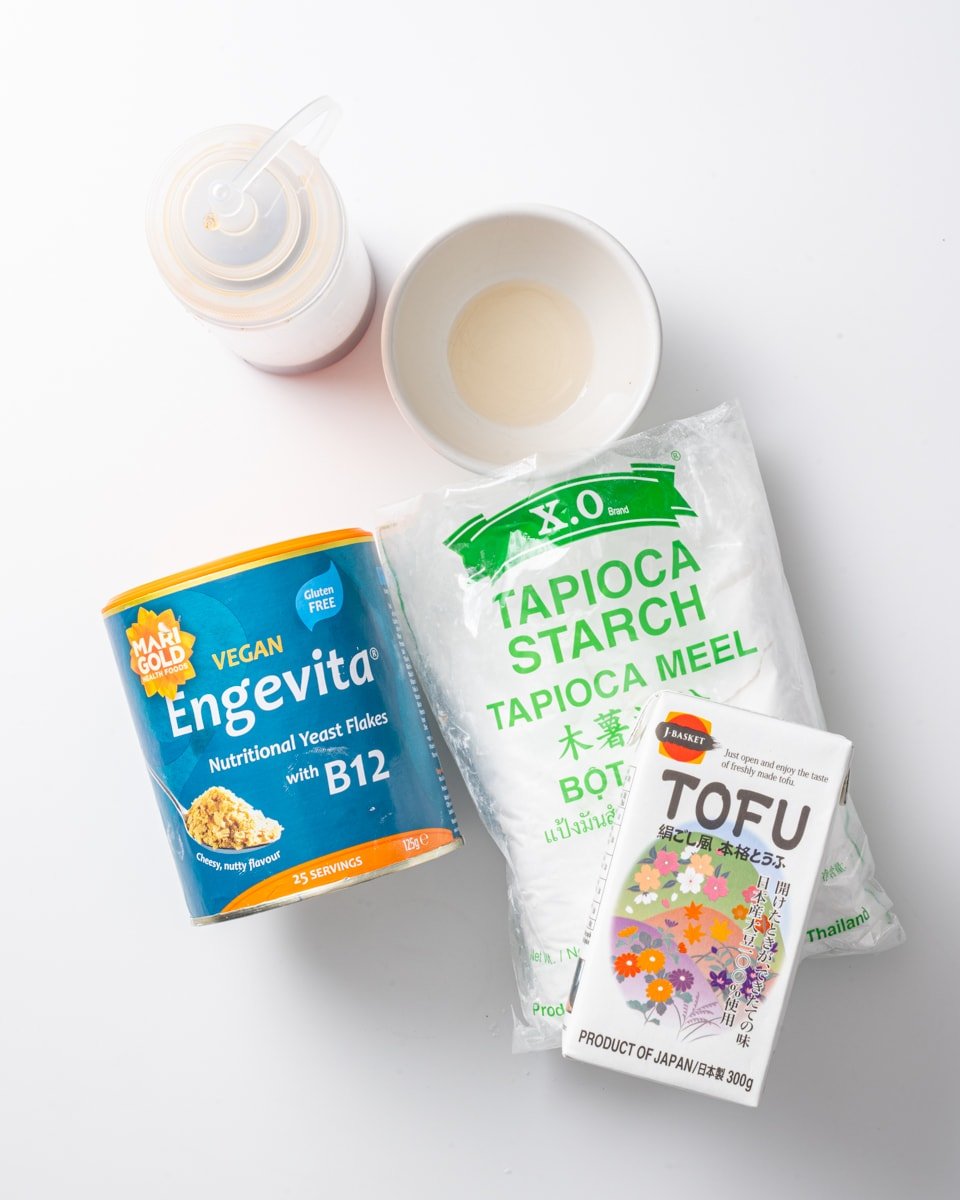 Silken tofu - Use a soft variety if you can find it. Got a soy allergy? See the notes under the "Substitutions" section below!
Rice vinegar - To give our cheese just a little extra tang! If you don't have rice vinegar, see the "Substitutions" section below!
Agave syrup - Sugar also works fine! Agave just blends more easily because it's already a liquid.
Nutritional yeast flakes - For that cheesy umami kick.
Tapioca starch - This is what makes the vegan mozzarella melty and stretchy!
Sea salt
Vegetable oil - Cheese is mostly fat, so for authenticity we need a little oil! Any neutral vegetable oil will do.
Water
As always, full quantities are in the recipe card at the bottom of the page!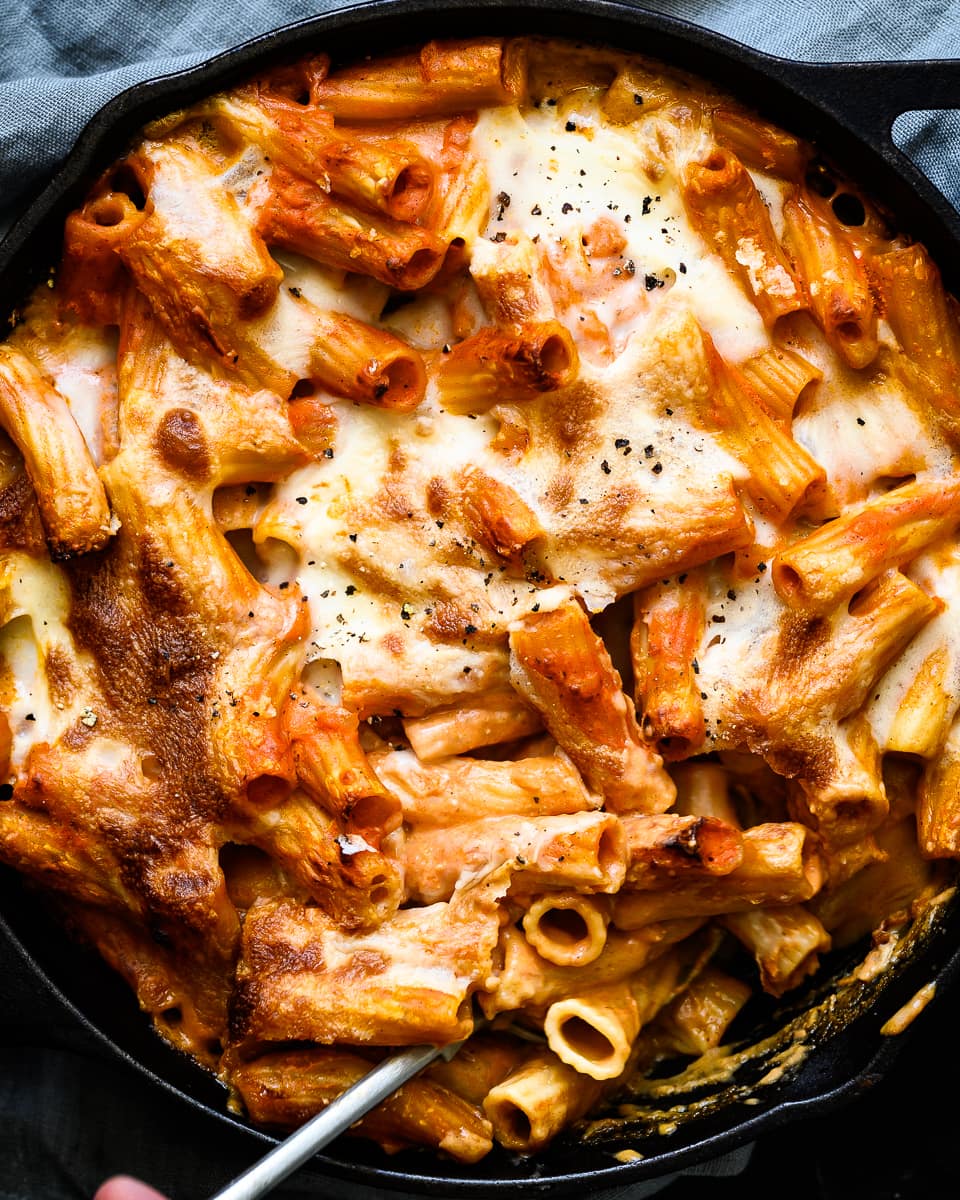 🔪 Method!
Let's take a look at the processes involved in making homemade vegan mozzarella! It's insanely easy and I just know you're gonna breeze through it!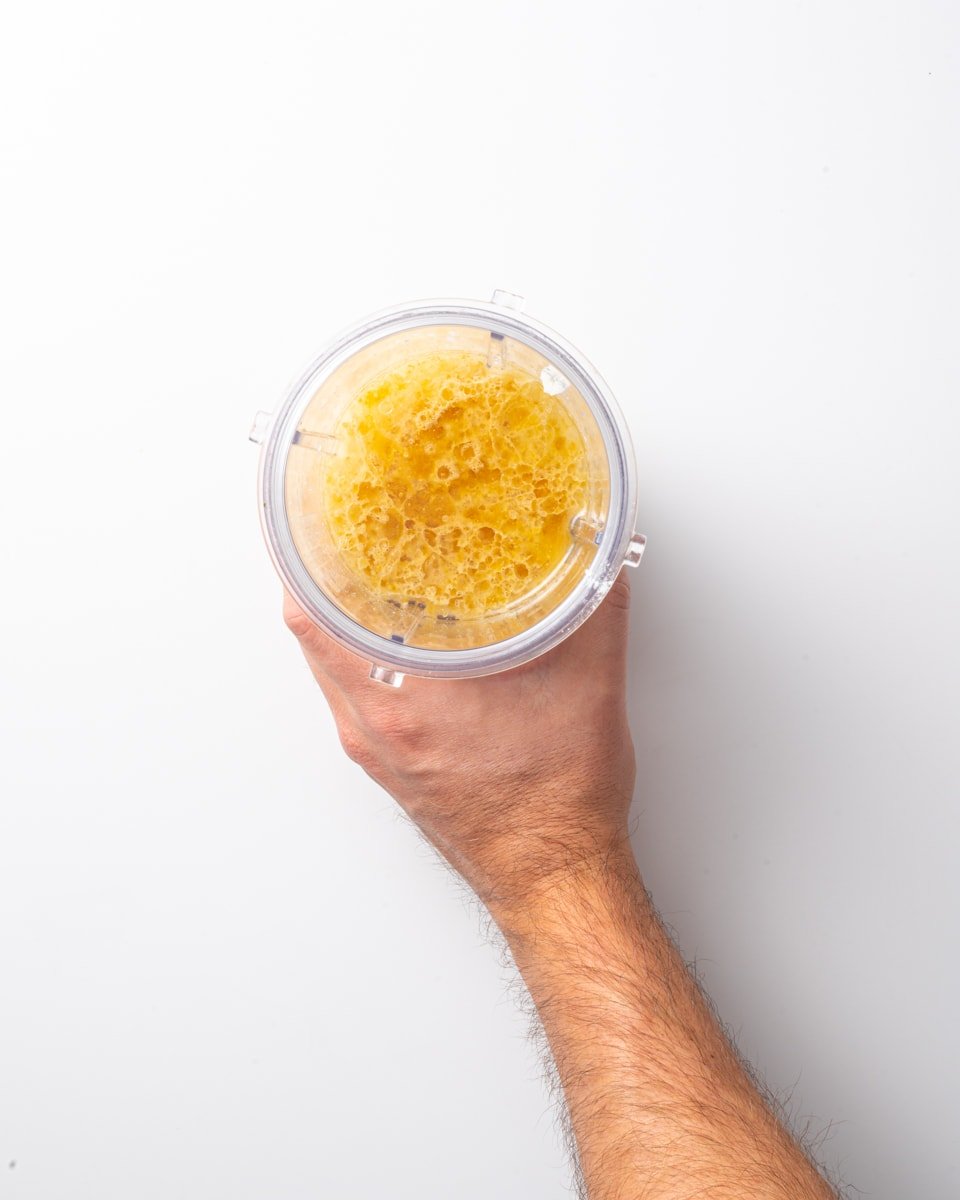 1. Assemble your ingredients! Everything can all go in the same cup or blender together at this stage. No need to separate wet and dry ingredients! Just throw em all in!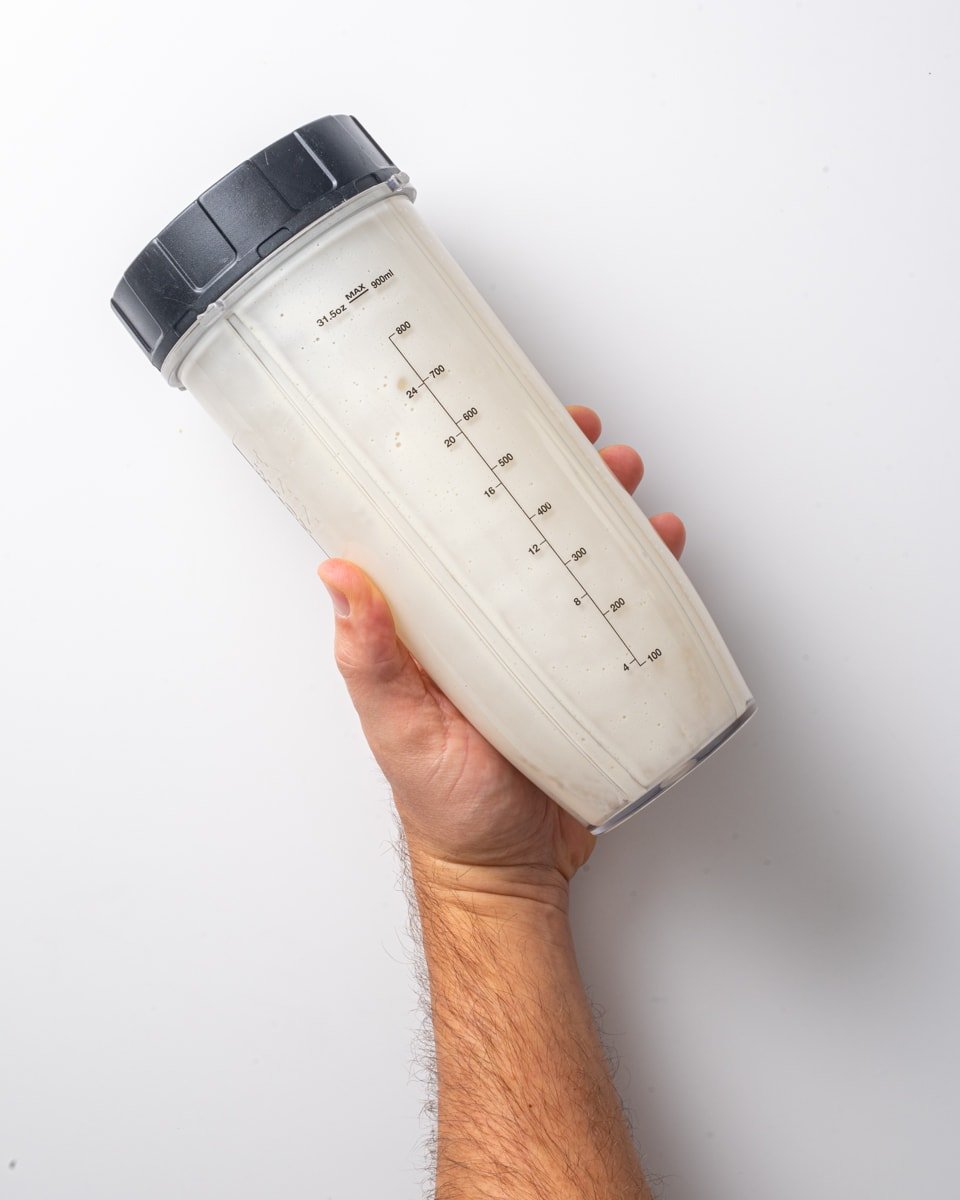 2. Blend everything! To get super smooth vegan mozzarella you'll want to blend as well as you can. If you have a high-speed blender, use it! If you don't, use a food processor or immersion blender!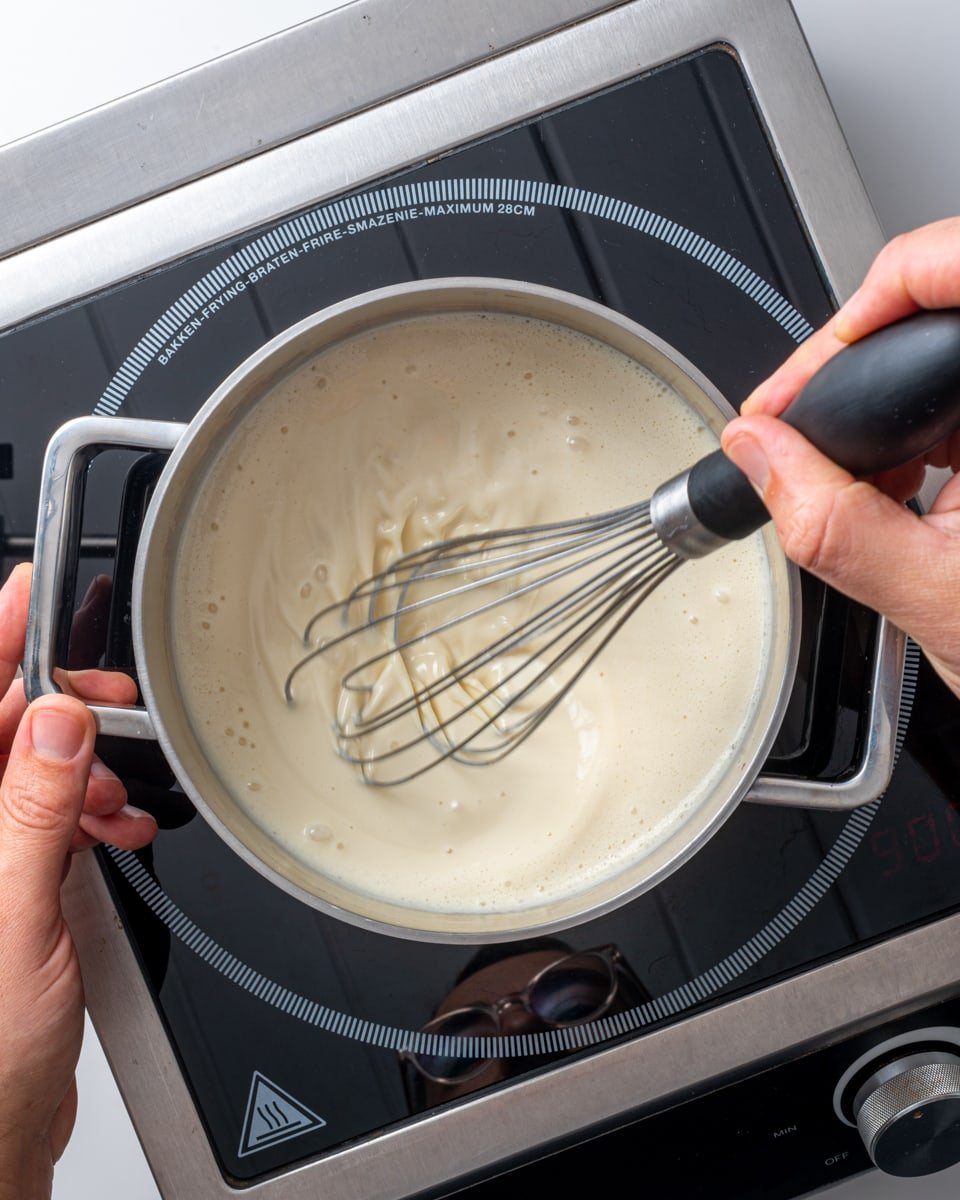 3. Cook the mixture! You'll now need to transfer the mixture to a saucepan and place over a medium/low heat. You'll need to keep whisking constantly as the mixture will catch and burn if you're not careful!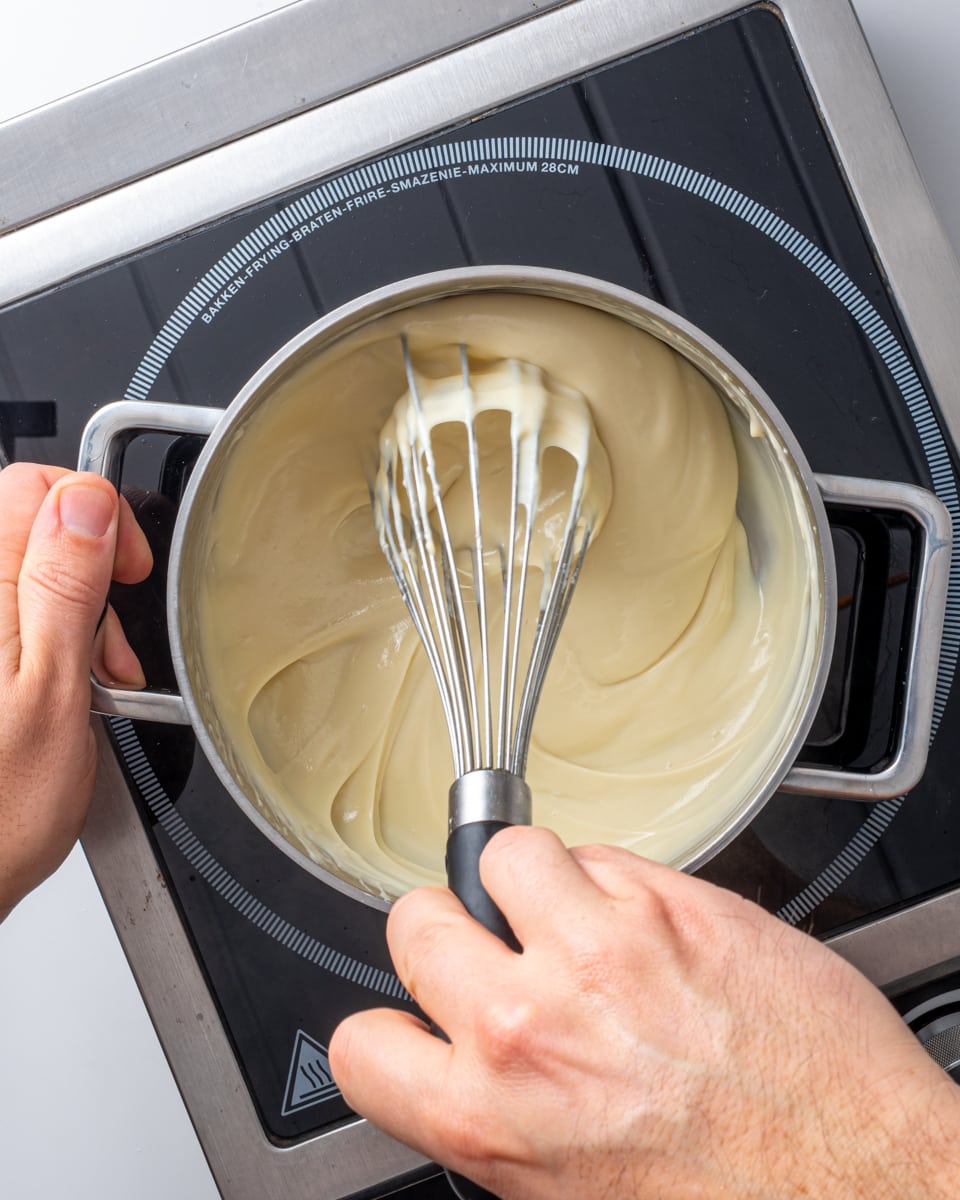 4. Bingo! The sauce will thicken and become very stretchy. It'll happen quite suddenly and usually after a good few minutes of nothing at all happening, so be prepared! Your vegan mozzarella is now ready to use!
Hint: Once cooked in the saucepan, your vegan mozzarella is ready to use on pizza, pasta you name it! But remember, for perfect results I'd advise grilling/broiling or baking your cheese before serving. This will improve the texture and the flavour, plus you'll get to see it melt and brown!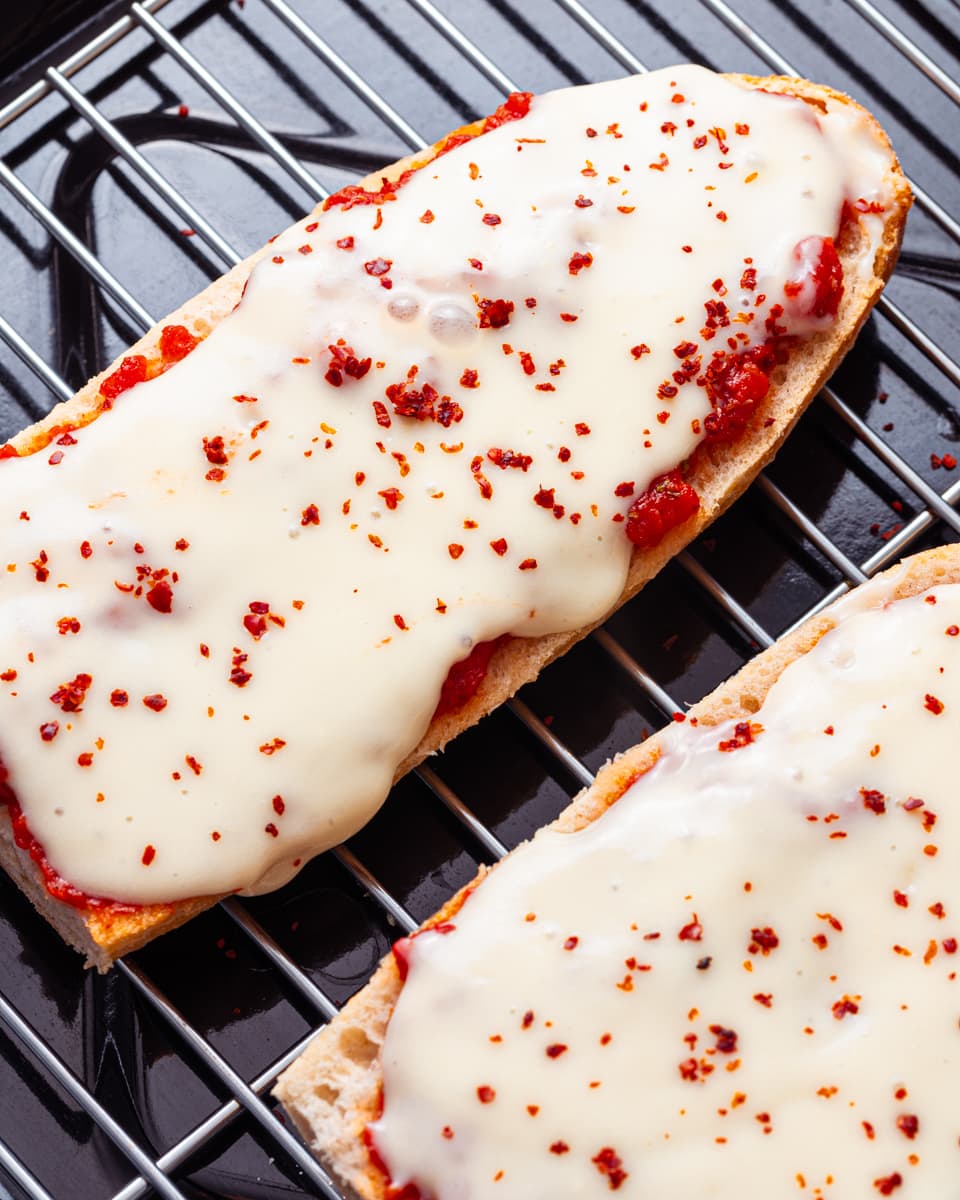 🔄 Substitutions
Got some dietary requirements but still wanna make the best vegan mozzarella on the planet?? No problemo! This recipe is naturally:
Gluten free - No elements of this recipe contain gluten! So go wild!
Soy - The recipe includes tofu, which is obvs soy-based but this can easily be replaced for your favourite soy-free plant milk!
Dairy - Not a huge surprise, but this vegan mozzarella is FREE FROM DAIRY! Oh, you already knew that? Ok, cool. Glad we're on the same page..
If you've made this recipe with some swaps, let me know how it worked out on my instagram!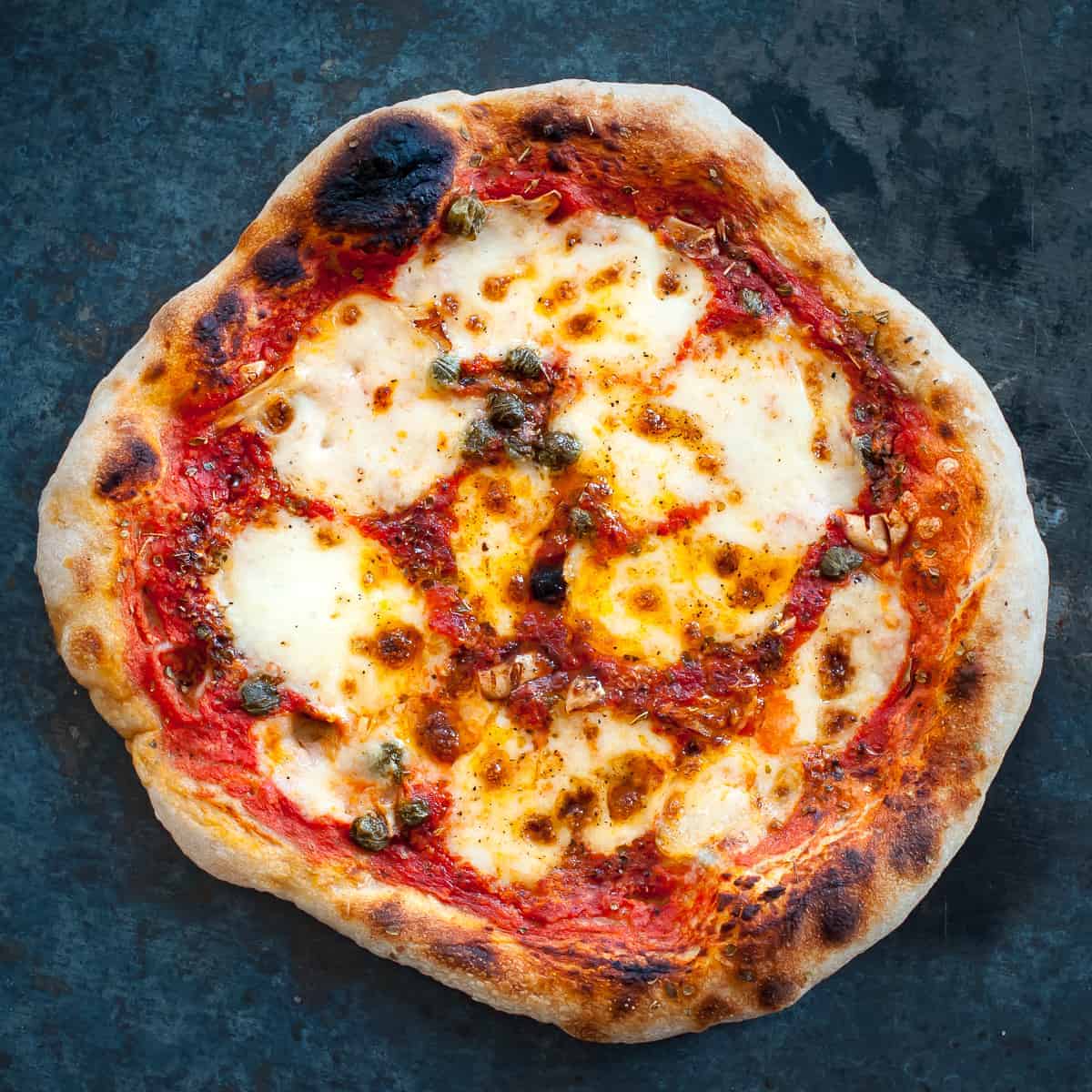 🍽 Vegan Mozzarella Variations
Look, this recipe is magic, but you may want to take things a step further! Here's how!
Too Gouda To Be True?! - Make your own melty smoky vegan gouda instead of mozzarella! In the recipe card at the bottom of the page, just add the "Smoked Gouda" variation ingredients before blending!
Original recipe - This recipe is an update, but if you're loyal to the original, you can find the former ingredients list in the notes section of the recipe card!
Looking to try some other vegan cheeses? Why not whip up some grateable vegan cheese, for use in your sandwiches! You might also be a fan of my vegan Philly cheesesteak recipe or my vegan cauliflower cheese!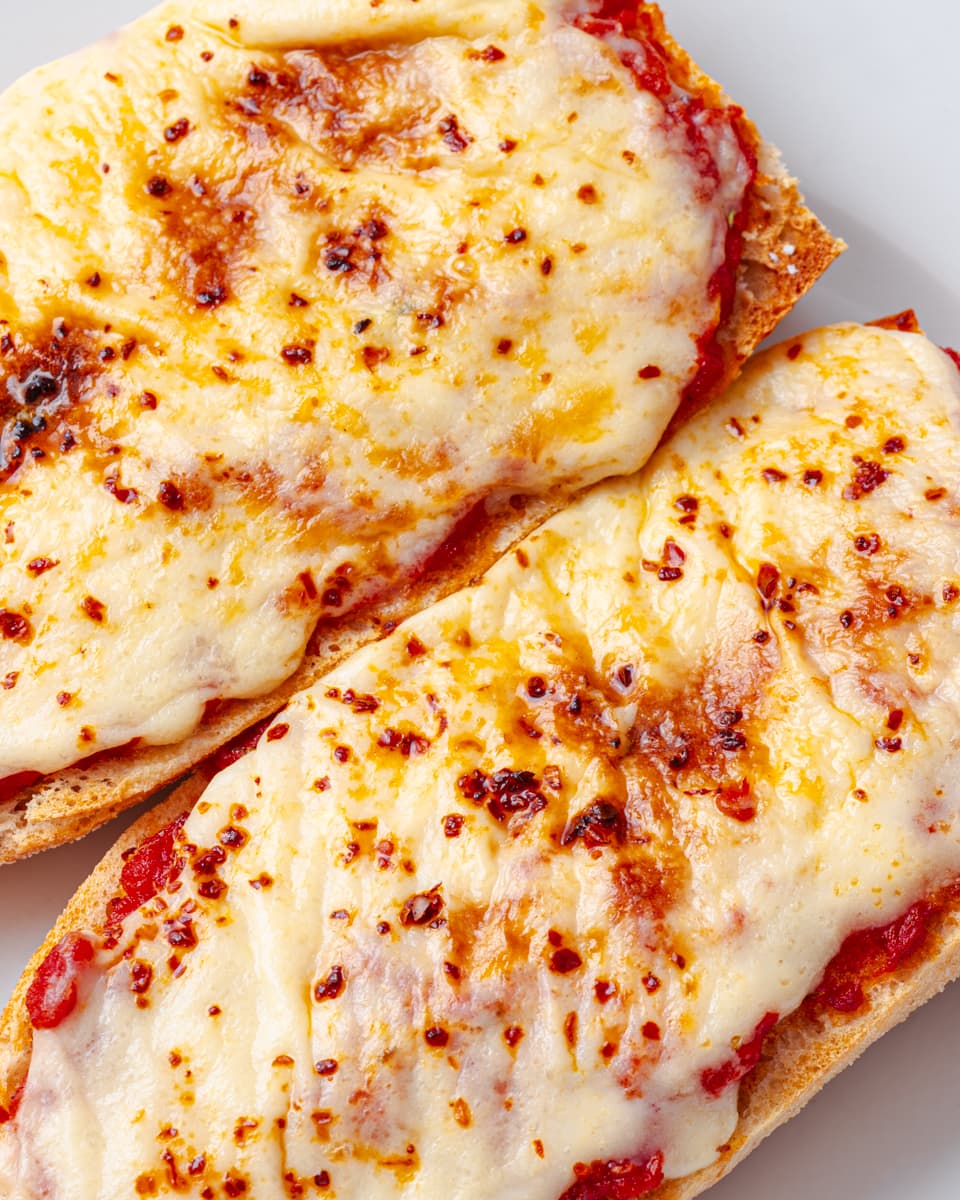 🫕 Equipment!
You won't need much to get cracking - just a few bits of essential vegan mozzarella kit!
Blender, Immersion blender or Food processor
Small saucepan
Whisk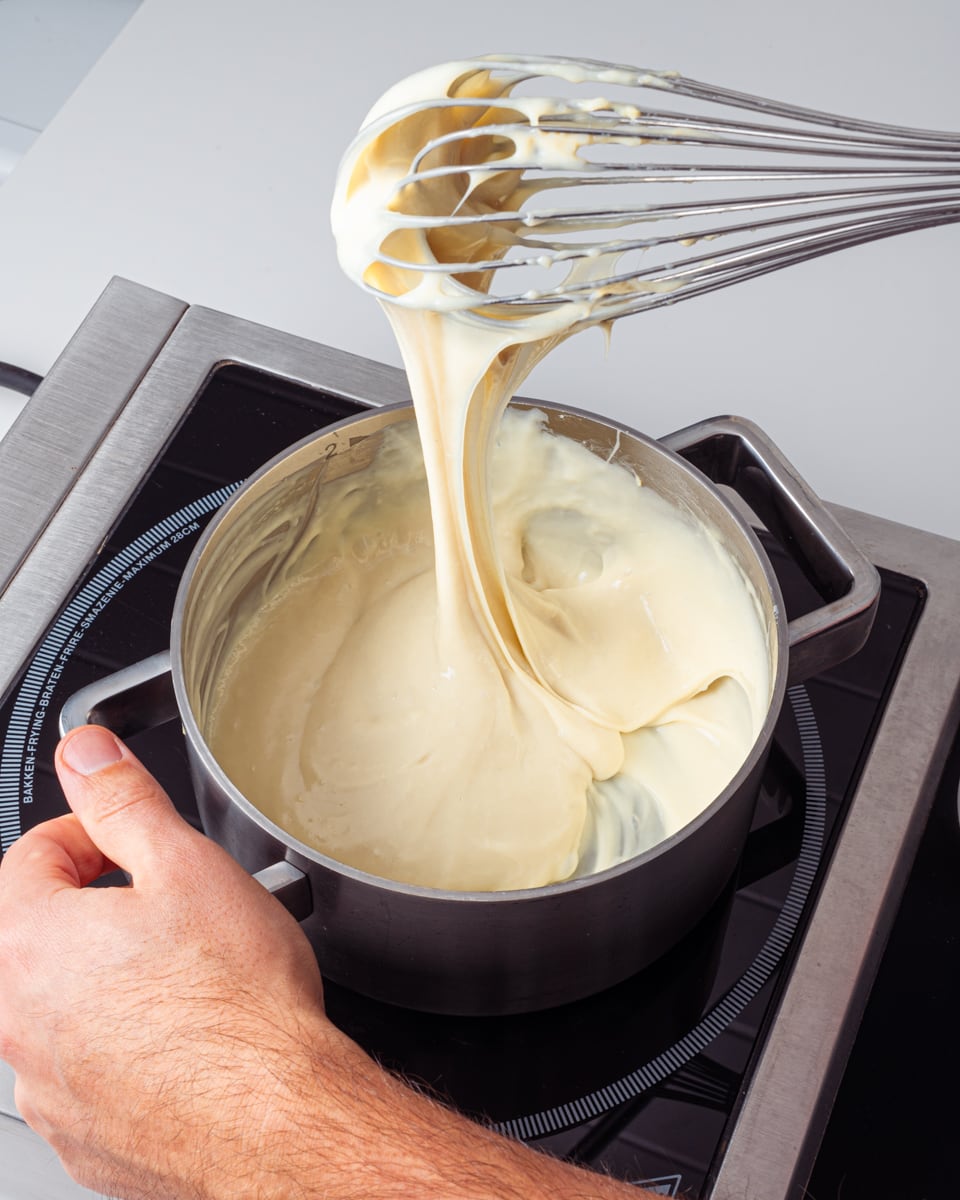 ❄️ Make Ahead!
My vegan mozzarella will store for a few days in a sealed container in the fridge. Just spoon it over whatever and grill/broil until golden and bubbling. Alternatively one of my fave things to do is to chill until spoonable then freeze until firm. The vegan mozzarella will keep for good few months in the freezer and can be grated more easily over pasta and pizza!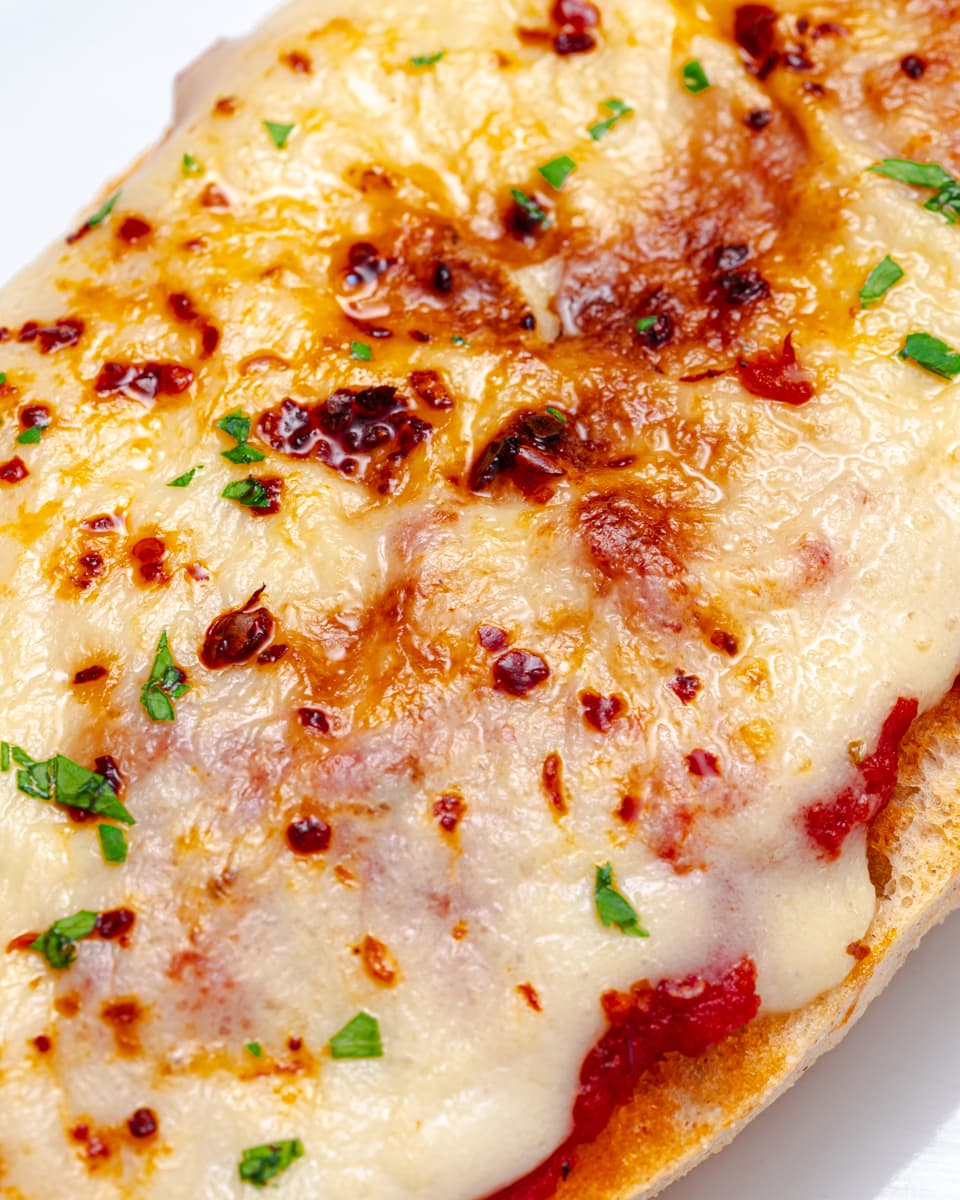 🙋‍♀️ Vegan Mozzarella FAQs
Q: What is vegan mozzarella made from?
A: Vegan mozzarella is made from a blend of vegetable oil, tapioca starch and cheesy flavoured ingredients like nutritional yeast. The tapioca starch helps it to melt and stretch like real mozzarella!
Q: Is mozzarella vegan?
A: Dairy mozzarella is not vegan, since it's made from animal products. You can easily make your oven vegan mozzarella though, using the recipe below!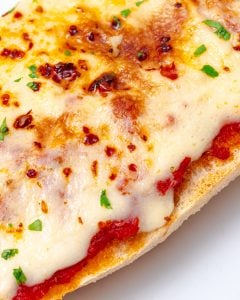 Vegan Mozzarella
This super cheesy vegan mozzarella is gooey, stretchy and browns when baked or grilled - ideal for pizza or baked pasta!
Equipment
Blender, Immersion blender or Food processor

Small saucepan

Whisk
Ingredients
50

g

silken tofu

(OR sub for 60ml of any plant milk)

2

teaspoon

rice vinegar

(OR sub for any neutral flavoured white vinegar)

1

teaspoon

agave syrup

(OR sub for 1 teaspoon sugar)

3

tablespoon

nutritional yeast flakes

5

tablespoon

tapioca starch

1

teaspoon

fine sea salt

90

ml

vegetable oil

(OR sub for any neutral oil)

300

ml

water
FOR SMOKED GOUDA VARIATION ADD:
3

teaspoon

liquid smoke

½

teaspoon

garlic powder

½

teaspoon

onion powder

½

teaspoon

extra salt
Instructions
Place all the ingredients in the cup of a high-speed blender and blend until smooth. Alternatively blend with an immersion blender or food processor until smooth.

50 g silken tofu,

2 teaspoon rice vinegar,

1 teaspoon agave syrup,

3 tablespoon nutritional yeast flakes,

5 tablespoon tapioca starch,

1 teaspoon fine sea salt,

90 ml vegetable oil,

300 ml water

Transfer to a small saucepan and place over a medium low heat. Whisk constantly until the mixture is thick and stringy. The liquid will start to thicken suddenly so do not leave unattended. The thickened vegan cheese should resemble fondue or melted stringy cheese. Remove from the heat.

Use immediately or transfer to a container and store in the fridge until you're ready. The cheese will not set but will become thicker and more spoonable when chilled. For best results, cook this vegan cheese under the grill or broiler for a few minutes - this way it'll melt, bubble and brown to its full potential.
Notes
This is an updated version of an older recipe. If you'd like to use the older version, the ingredients are below. The method is identical to the recipe above, just make sure your cashews are soaked and soft before blending. 
1 teaspoon 

psyllium husk powder + 6 teaspoon water
35 g raw unsalted cashews (soaked in boiling water for 1 hour)
2 teaspoon apple cider vinegar
1 teaspoon agave syrup
3 tablespoon 

nutritional yeast flakes
1 tablespoon agar powder
2.5 tablespoon tapioca starch
2 teaspoon flaky sea salt
80 ml 

deodorised or "refined" coconut oil
375 ml water
Nutrition
Serving:
1
grams
Calories:
72
kcal
Carbohydrates:
14
g
Protein:
4
g
Fat:
1
g
Saturated Fat:
0.04
g
Polyunsaturated Fat:
0.2
g
Monounsaturated Fat:
0.1
g
Sodium:
595
mg
Potassium:
144
mg
Fiber:
1
g
Sugar:
2
g
Vitamin C:
0.5
mg
Calcium:
8
mg
Iron:
1
mg
Love this recipe?
Let me know on Instagram!