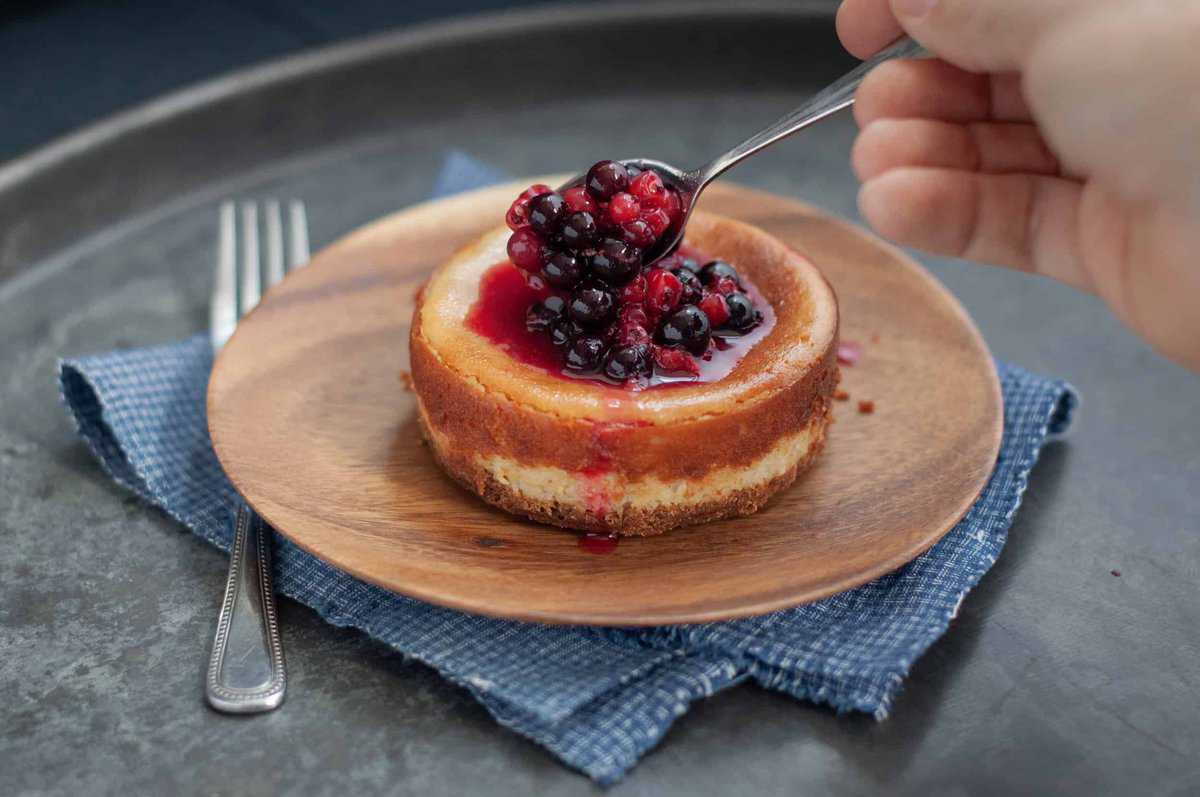 OH HI LITTLE FELLAS! These might just be the cutest non-dairy dream cakes from secular heaven I've ever seen! The silken tofu blended with the vegan cream cheese makes the texture of these dudes so freaking spot on and light. They're perfect for after a big dinner – maybe even after CHRISTMAS dinner!?
The recipe is adapted loosely from a number of sources including, our oracle and matriarch, Ms Lauren Toyota of "Hot For Food" fame.  My substitution of the Speculoos crust adds a real winter vibe to the flavour while the red currants just scream "STICK ME IN A GOSH DARN CHRISTMAS STOCKING!" (Don't actually do that – the stains will never come out).
Makes two 10cm cheesecakes.