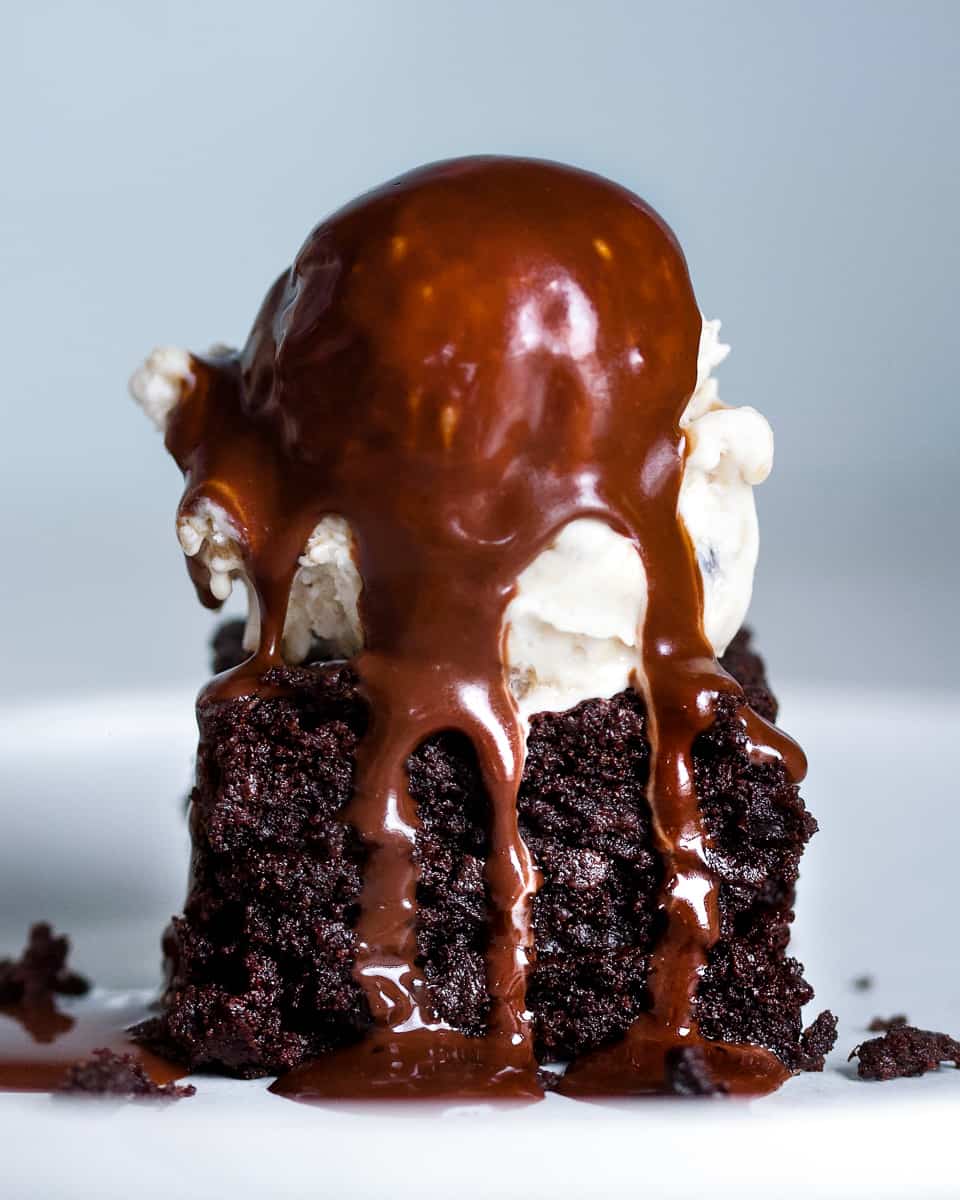 Deliciously umami vegan miso brownies, with a mellow maltiness and bitter-sweet chocolate throughout. Served with a deliciously simple hot chocolate fudge sauce.
---
When it comes to these vegan miso brownies, there are probably two types of people interested in this recipe. Those who gasped when reading the word "miso" next to the word "brownie" and those who screamed with joy!
As a mild disclaimer, I did NOT invent the miso brownie. I've seen this done at a few fancy bakeries and restaurants, but I've never seen a vegan version. Before you get fully weirded out by the sweet/salty combo, just please trust me! I was unsure myself, but these guys are really, really special!
All pulled together with that delicious hot fudge sauce – it's a match made in HEAVEN!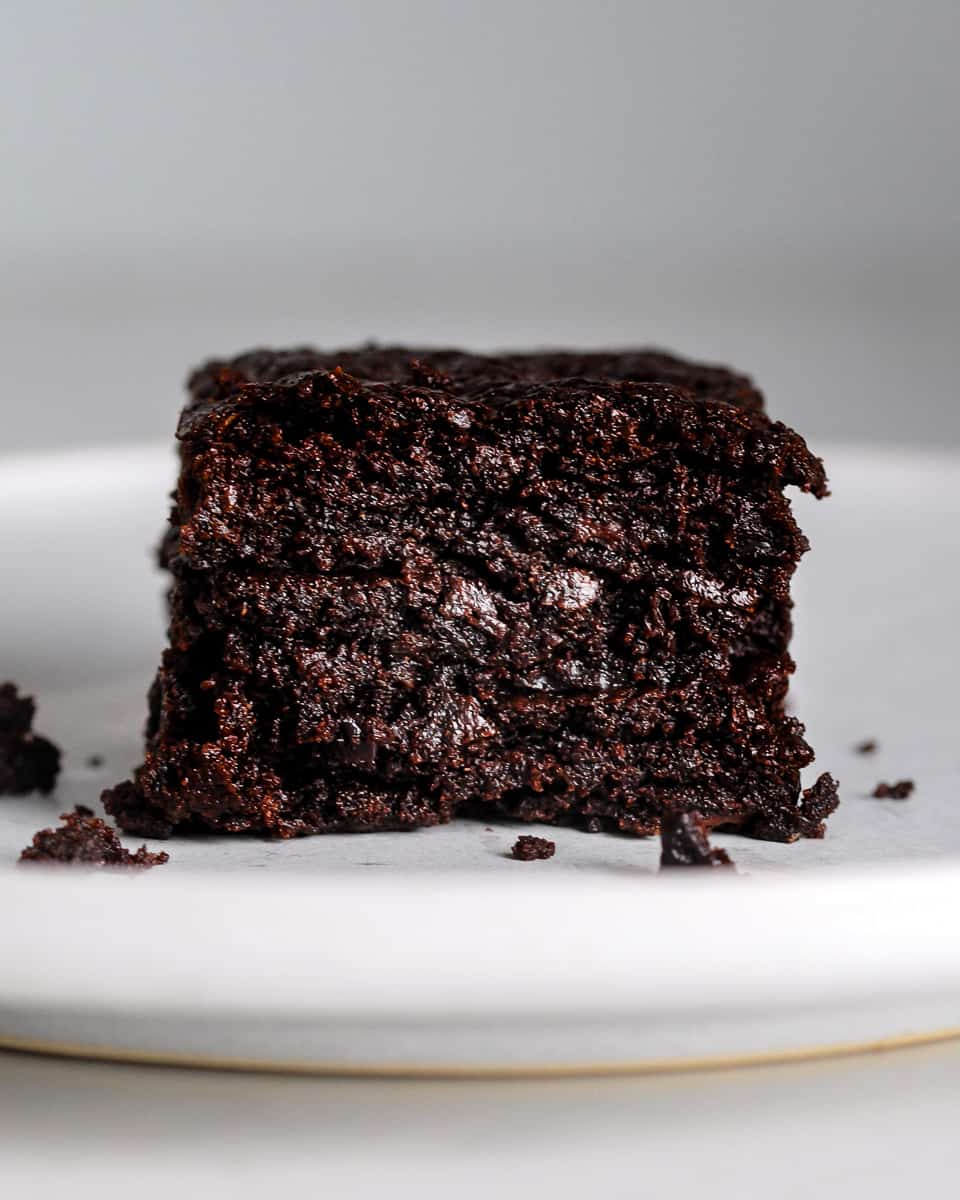 Why vegan MISO brownies?
As you may or may not know, miso paste is a Japanese condiment, made from fermented soya beans. It has a really distinctive flavour with a bold umami kick and (believe it or not) has been used in both sweet and savoury dishes for a long time!
I find that miso pairs very well with a good bitter chocolate. Especially when using brown rice miso (a slightly sweeter variety) it brings out a beautifully malty flavour, making the brownies taste insanely comforting!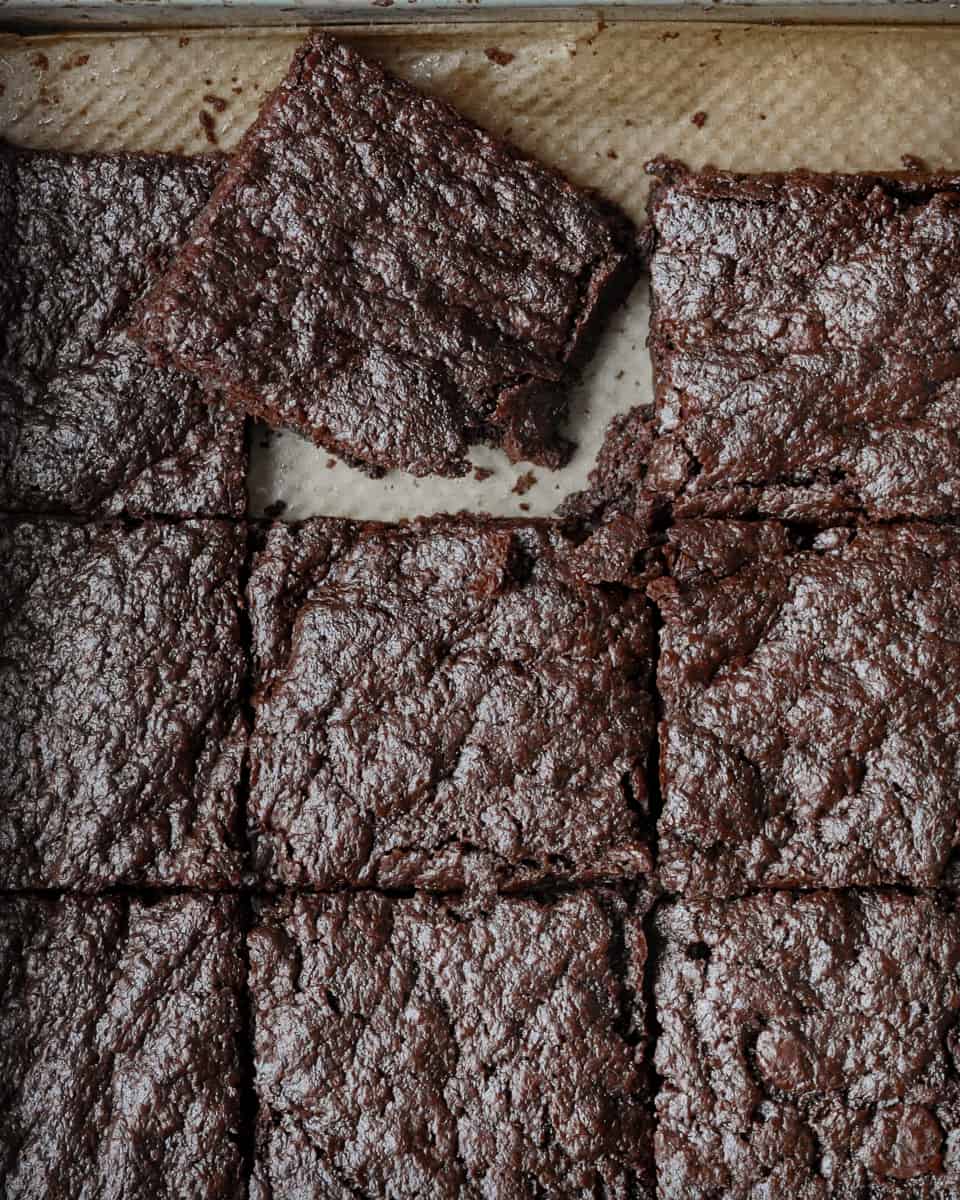 Any specific ingredients?
When it comes to these brownies there are a couple ingredients I'd really recommend sticking to.
Brown Rice Miso Paste

As mentioned above, this stuff is a slightly sweeter variety of miso, with a mild maltiness. I find white miso can sometimes taste almost TOO funky, with an almost alcoholic kick. Brown rice miso has a different flavour profile which is why I recommend it.
You can grab brown rice miso paste here!
Golden Syrup

For the fudge sauce, you'll need a really good quality syrup for sweetening and for making it super smooth and fudgy. I love to use golden syrup. It acts the same as corn syrup but has so much more flavour and produces a way better fudge sauce.
You can grab golden syrup here!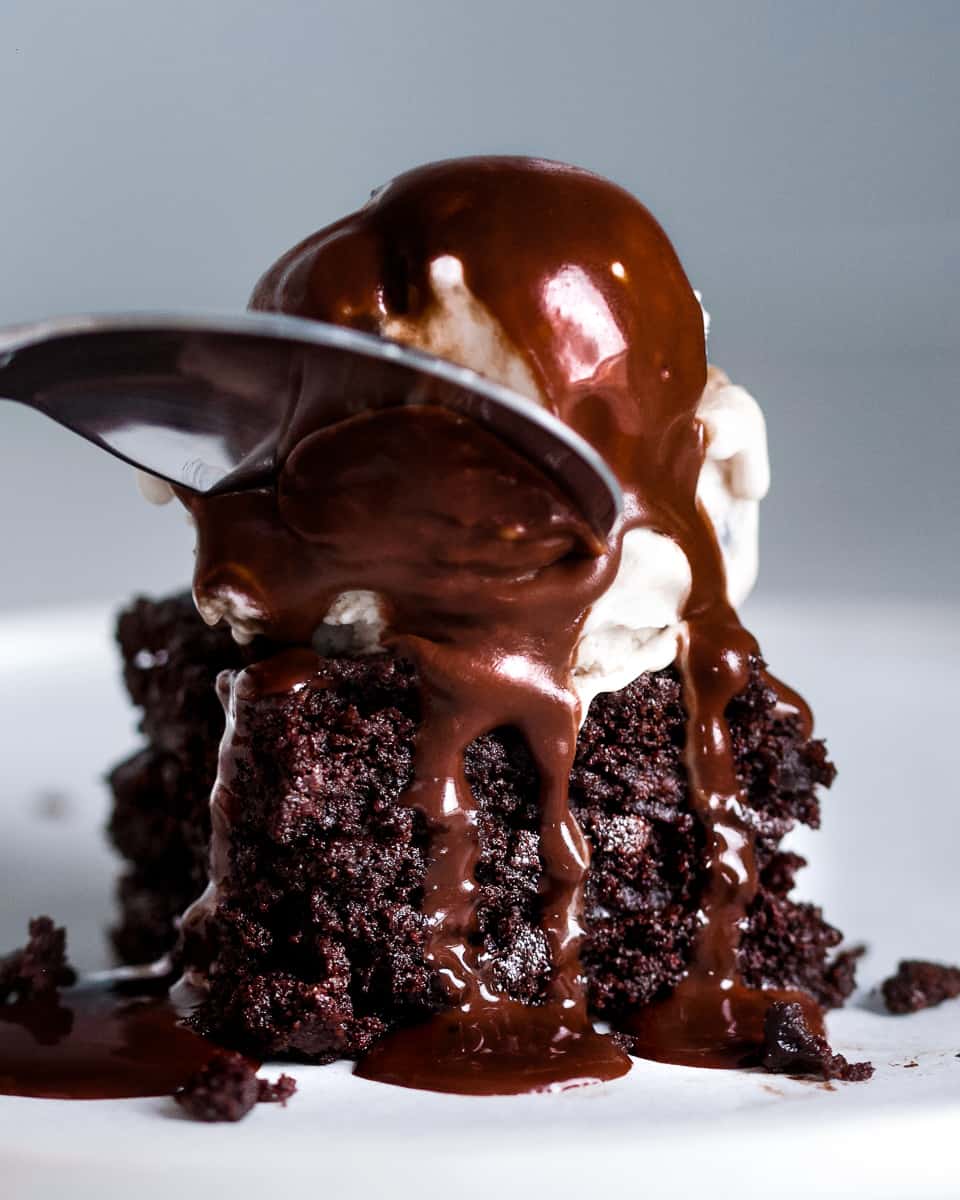 How do I make them?
As always, there's a full recipe down below, but here's a lil walk-through of the process to make the brownies!
1. Melt the butter with the miso!
We're using vegan butter over oil for these brownies, so be sure to melt it before adding to the mixture. This is also a good time to incorporate your miso paste as the heat of the melted butter brings out that umami flavour!
2. Combine the wet ingredients!
Now your butter is melted and the miso is added, you can mix together all the rest of your wet ingredients. Remember, cocoa and sugar counts as a wet ingredient for this recipe, so add it now. You can use a stand mixer or do this by hand, it really doesn't make a huge difference.
3. Add the dry ingredients!
At this stage, you can add your flour and give it a good mix. Try not to overwork it though, as you'll activate the gluten and change the texture of the final brownies. You want the flour to be JUST mixed into the batter. No big lumps though, ok!?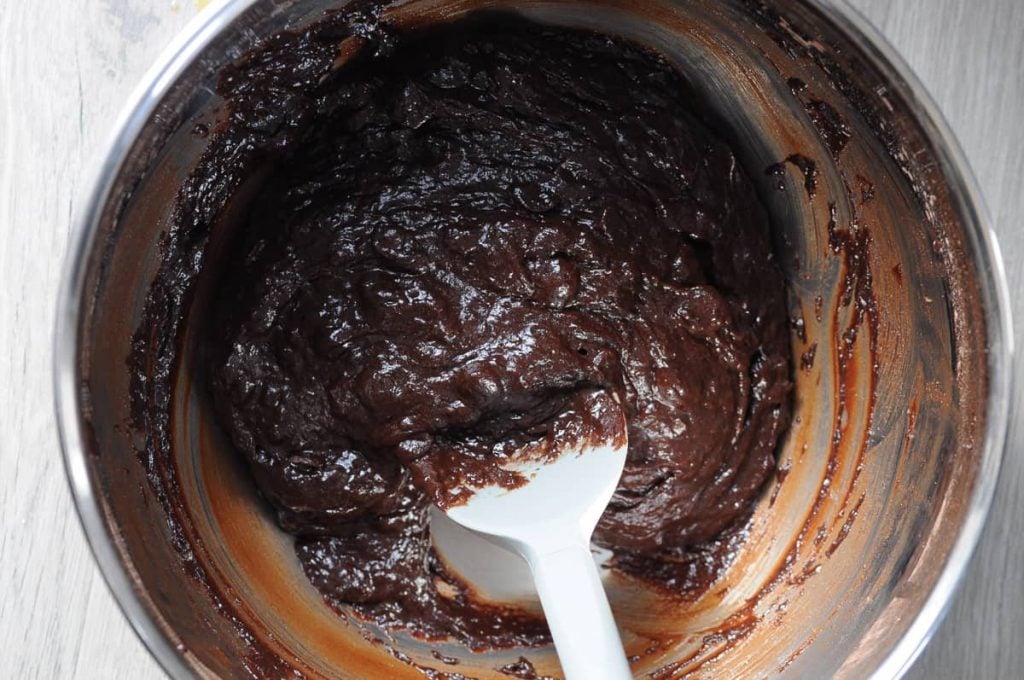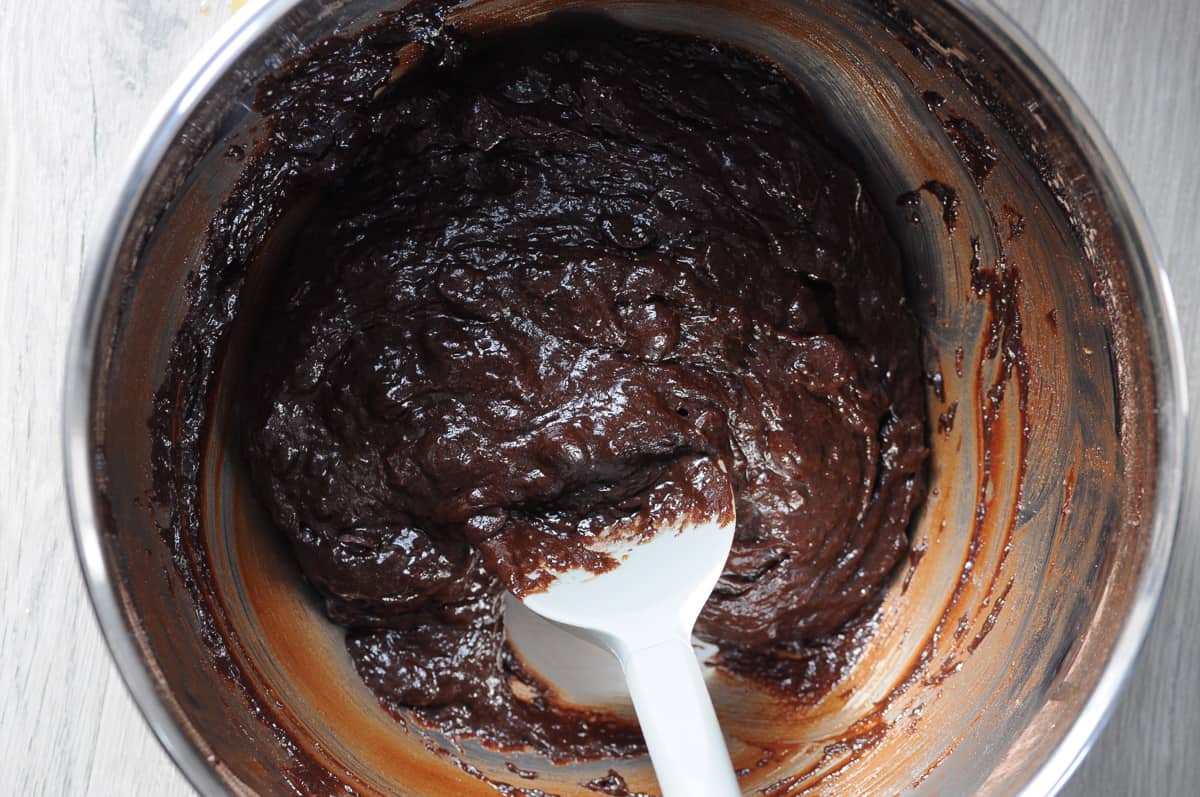 4. Add the chocolate and bake!
Time to get those chocolate chips involved. Add them and be careful not to overmix.
It's really important you use a brownie tray which is roughly 20 x 10cm. If you use a full-size pan, you'll end up with very flat brownies which will be dry and crumbly. You want them nice and thick and fudgy.
Transfer the batter to the tray and bake for around 30 minutes.
And how bout that vegan hot fudge sauce??
OMG, this sauce is next level!
It also keeps really well in the fridge for a good few days, so if you can't polish off the whole tray of brownies in one sitting, just wait until tomorrow and have a second run at it!
The sauce really couldn't be easier to make. Just mix together the 5 ingredients in a saucepan until they're super smooth and hey presto! You can serve hot as a fudge sauce or chilled as a spoonable chocolate ganache!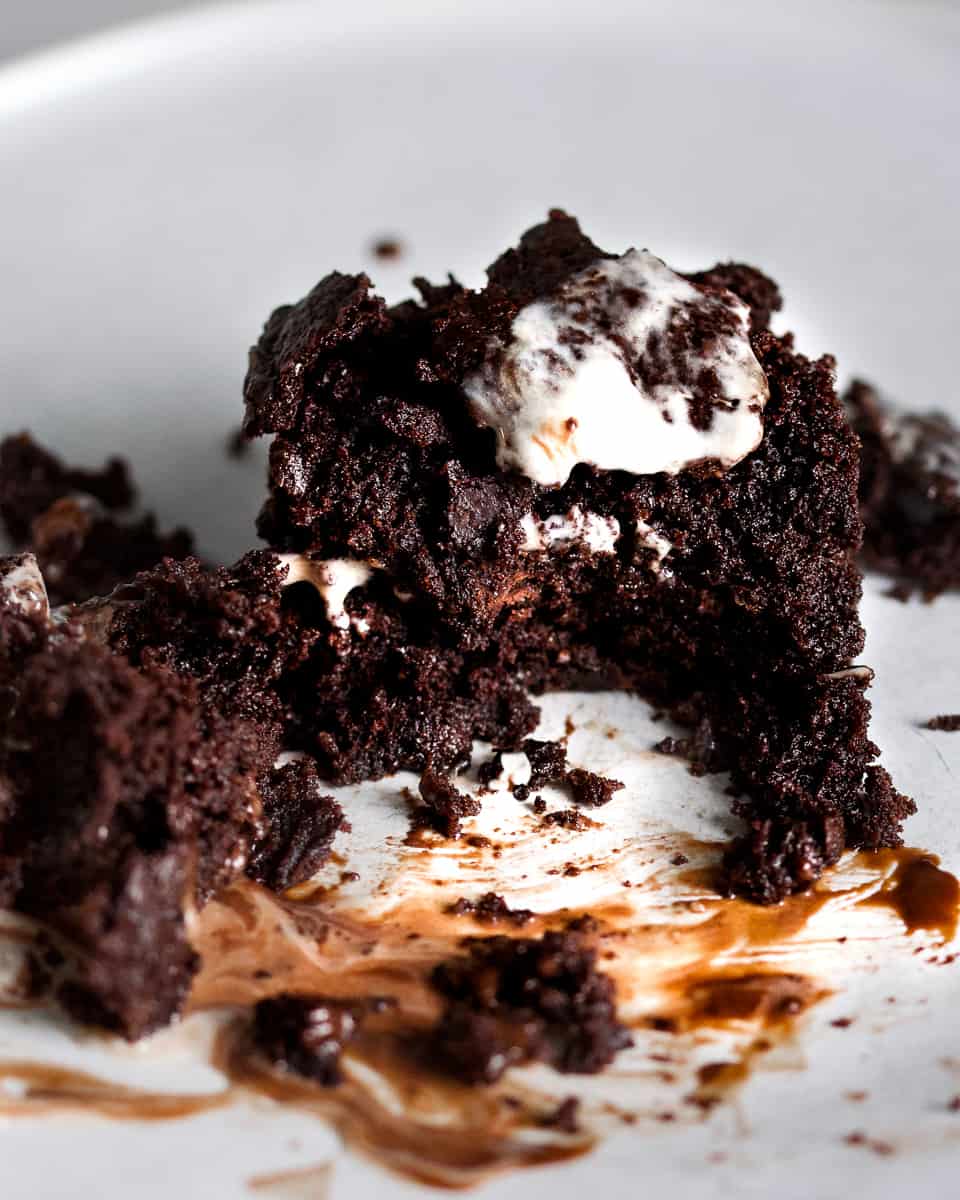 Need more chocolate recipes?
Why not try making these bad boys. I promise they won't disappoint you chocoholics!
Disclosure: some of the links above are affiliate links, meaning at no additional cost to you, I may earn commission when you click through and make a purchase.