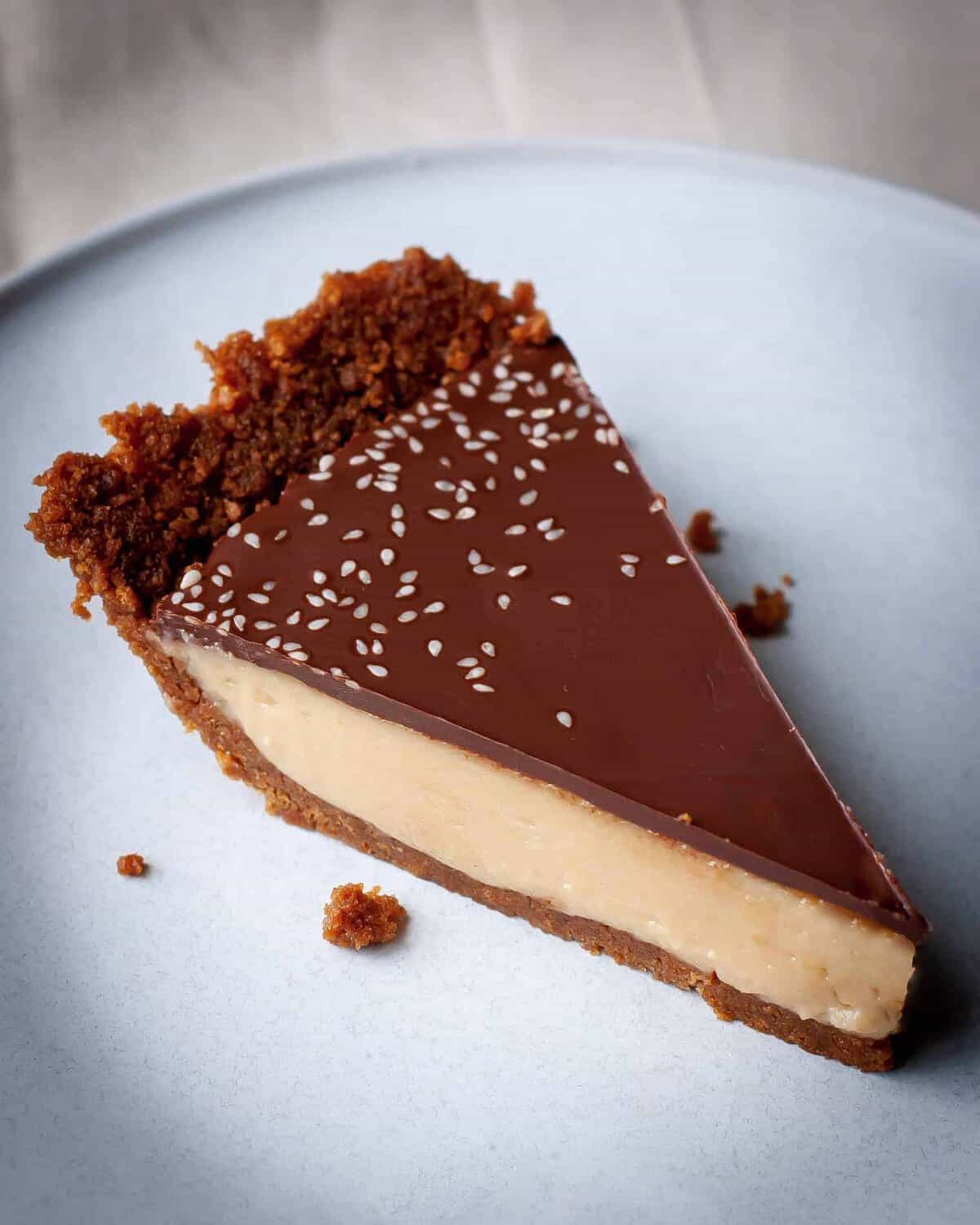 OH HEY! Happy pi day! I can, hand on heart, say that this is the ONLY day in the western calendar where I actually get excited about maths (yep – I'm English so I stick a little "s" on the end of that word – I don't know why, stop asking). Pi, I'm told, is an important mathematical constant which was originally defined as the ratio of a circle's circumfblah blah blah blah.
I can tell you one thing that's more important than pi: PIE! Especially this one! This fella is PACKED with beautiful nutty tahini and topped with a smooth, slightly bitter dark chocolate layer. Oh, and did I mention the crust is made from speculoos??
It's perhaps the easiest recipe I've ever put together – You'll need none of the following:
– oven
– food processor (but it may be helpful)
– whisk
– gosh darn pie weights!
It also only took me about 45 minutes to whip up (and most of that is just chilling time – for you AND the pie!)
Celebrate pie day in style with this guy – Enjoy.
Ingredient note!
This recipe uses sweetened condensed coconut milk. You can find cans of it at health food stores including wholefoods but it's also super easy to make if you can't find it. You can follow this recipe to whip up a batch if needed. this recipe