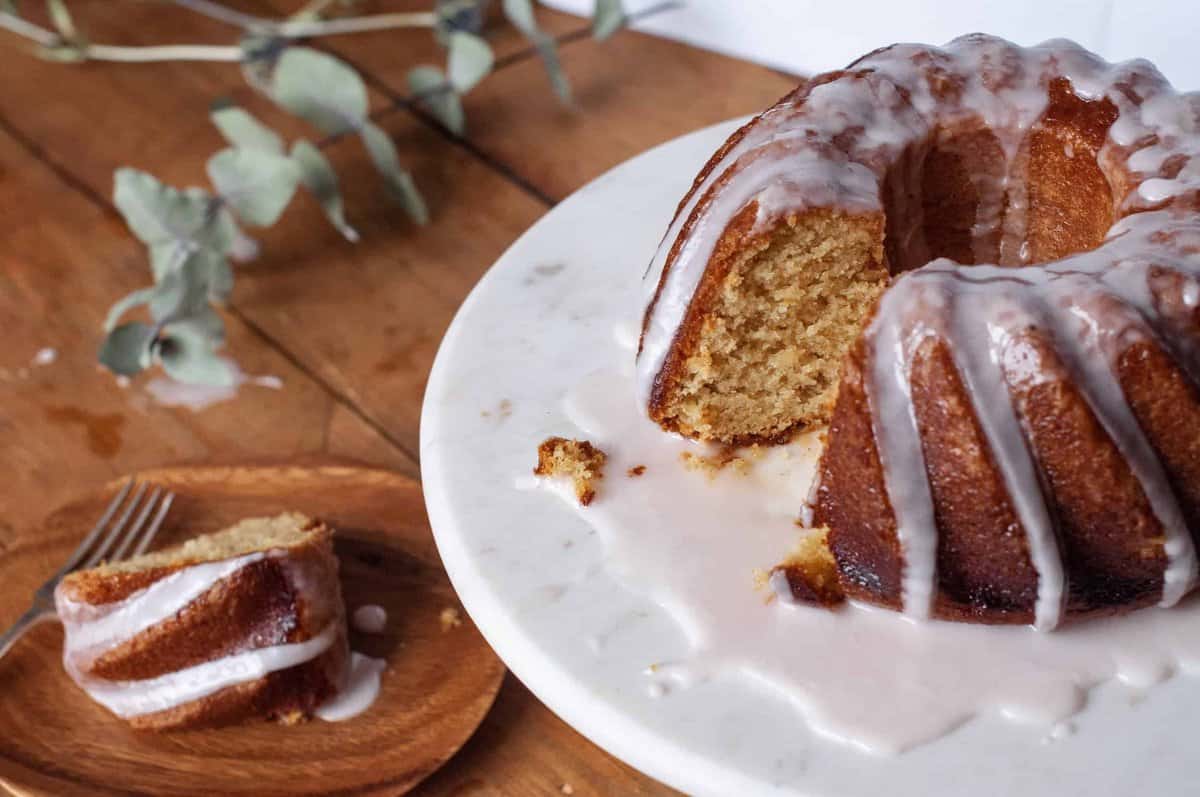 I recently made this cake and took a few slices for my friend Tom who we were meeting in the pub. Tom took home the slices of cake, grateful of course, but only made his feelings clear later by text. And I quote "Oh my f*** this cake is amazinggggggg". Yes, that's a grand total of seven G's.
Here's why this cake is so good: first of all the sponge is insanely light – melt in the mouth but SUPER moist. The grapefruit cuts through everything and is so pleasantly sharp and boisterous. And finally it looks so damn pretty! Any bundt tin will do for this recipe. Mine is pretty simple but if you have a gorgeous decorative one then even better!
This is now my go-to celebration cake. Give it a go, hopefully it'll be yours too!