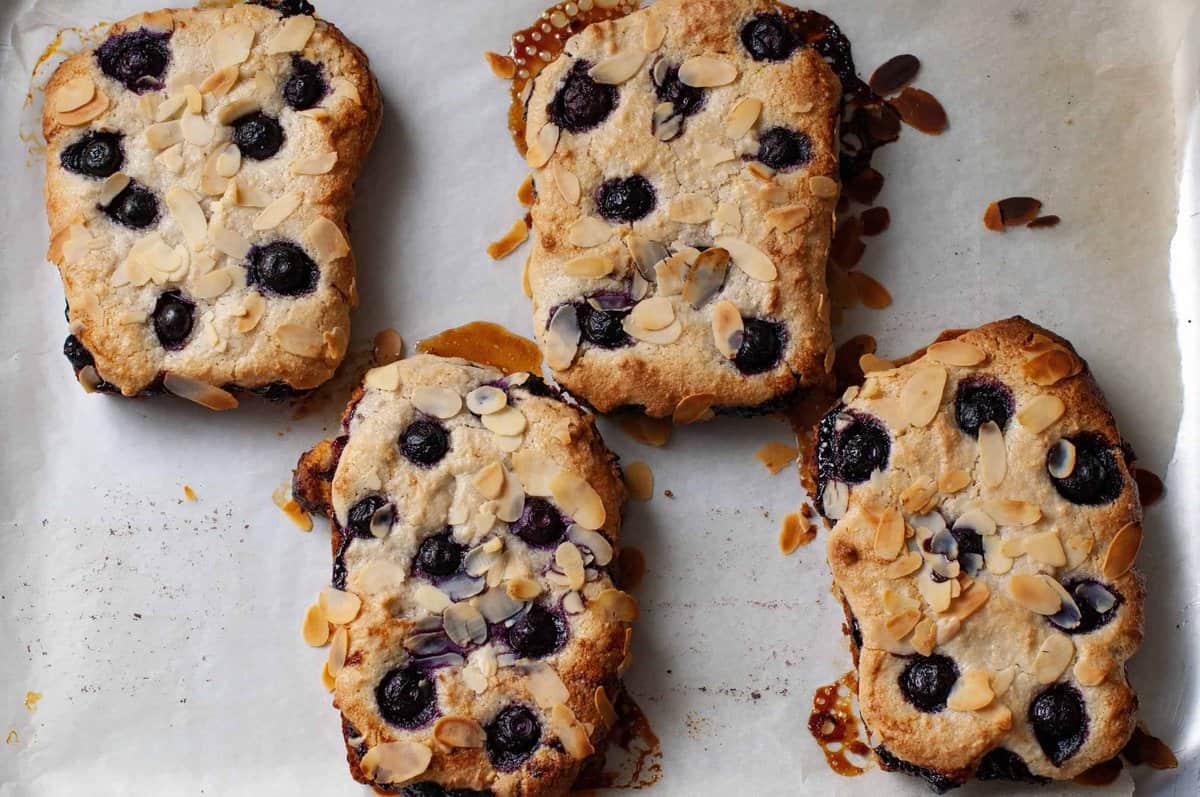 Never had a bostock? They're like a bakewell meets a french pastry meets a frangipane tart! This recipe works with basically any berry and loads of other fruits. You can even swap the ground almonds for desiccated coconut and you'll get something closer to a manchester tart!
Traditionally a bostock is made using brioche bread, but IMO this is a WAY better version. You'll need a loaf of my lemon blueberry loaf cake, which is super easy to make. Yes, it's much sweeter but the sharpness of the berries cuts right through. They're perfect with a cup of coffee for your afternoon "fika".
NOTE: this recipe calls for aquafaba. If you've never heard of it, don't worry! It's just a fancy name for that water you pour away when you drain a can of chickpeas (yes, it's insane but it works). Turns out it has a super similar protein content to egg white and behaves very similar when cooked (you can even make meringue). For this recipe, you need chilled aquafaba so make sure you place a tin of chickpeas in the fridge for a few hours before you make the recipe.