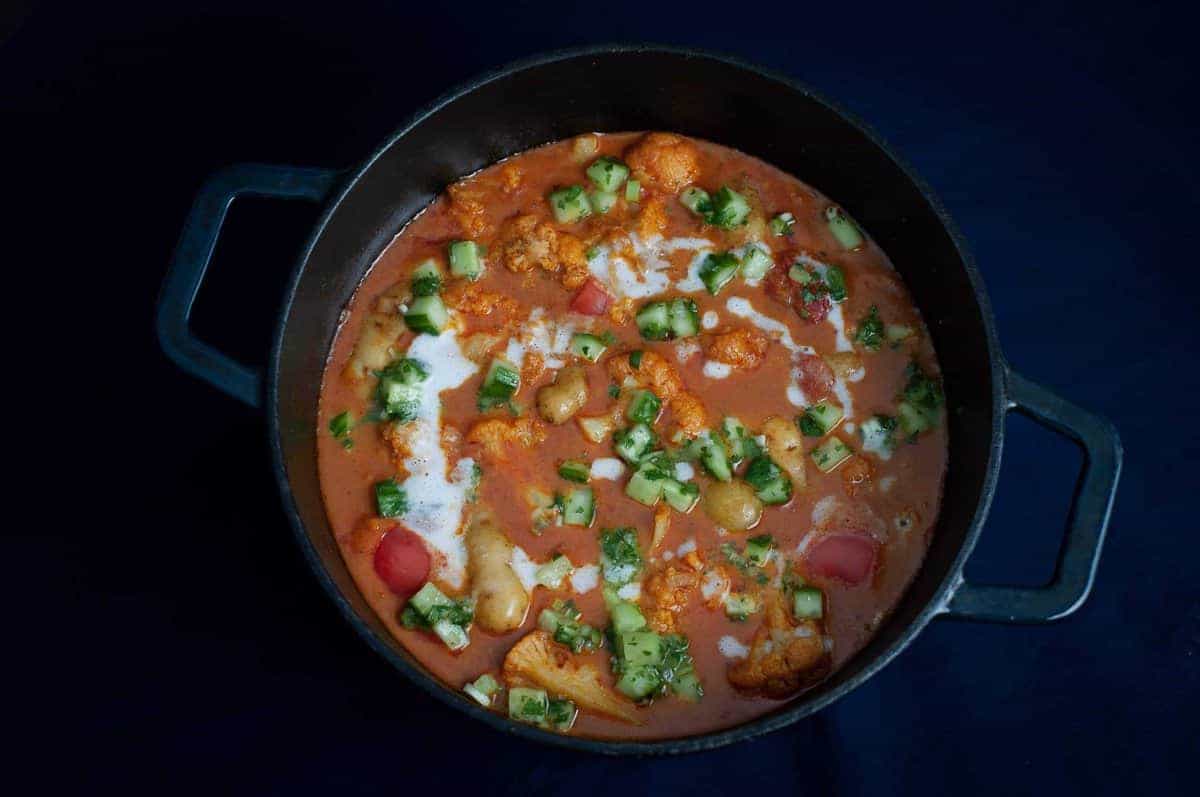 Say it with me. Butter, Cauliflower, Curry. This is adapted from a fish recipe by Ottolenghi which I was meaning to try for a while! I originally wanted to replace the fish with shredded seitan chicken, but I decided to use that in a Pozole recipe instead. Since cauliflower has a tendency to absorb flavours with MIND BLOWING EFFECTS I thought I'd give it a go.
And guess what… BOY WHAT A CURRY! It's borderline creamy with the butter, but it's spicy and warming and the potatoes – oh god the potatoes! The cucumber salsa just finishes everything off with some sharp little high notes. Try this recipe – I promise you'll love it.
Makes four decent portions of curry.