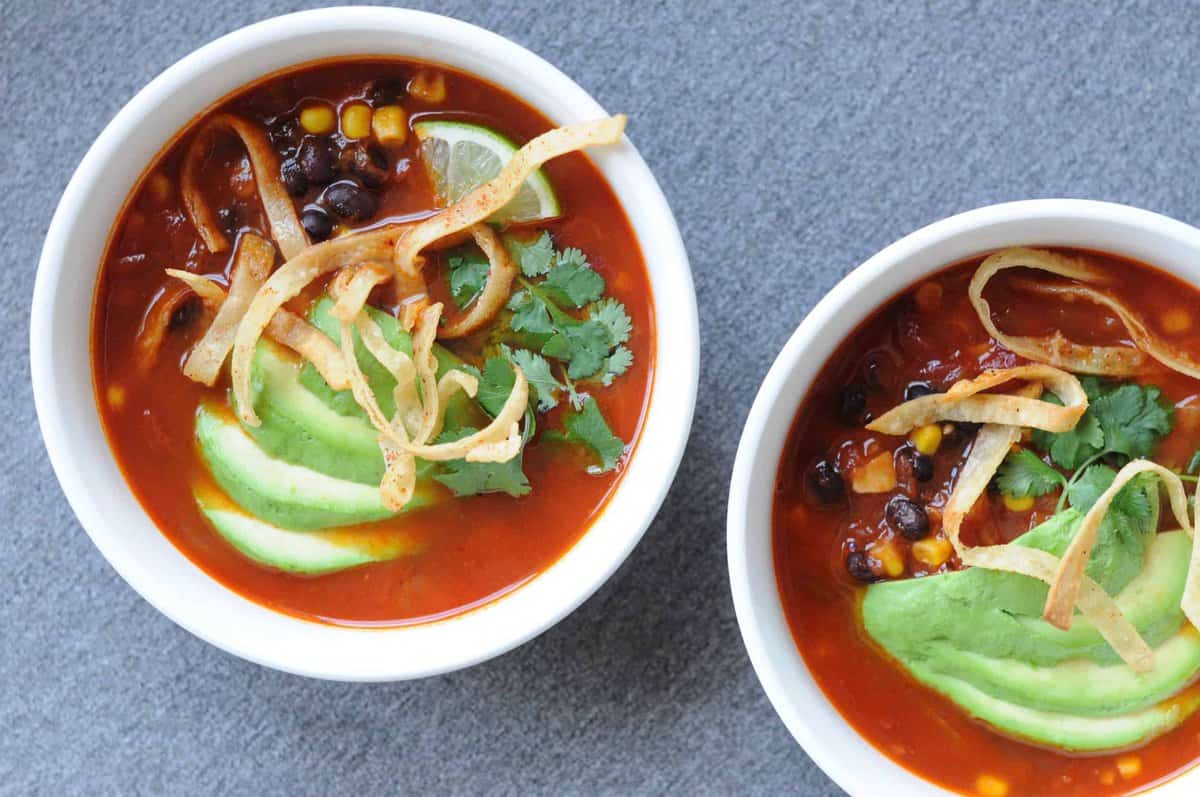 Maybe my favourite soup!! It's got so much flavour, so much texture and oh lord those crispy tortilla shreds!
Here's the cool bit – pretty much 90% of the main ingredients for this soup are store cupboard ingredients! I always try to make sure I have tins of peeled tomatoes, black beans and corn so I can whip this fella up at a moments notice. And guess what?? It's actually pretty healthy!
If you prefer, you could very easily bake the tortillas in the oven at 200c if you'd like to avoid frying – they should only take around 10 minutes.
Make it – slurp it – enjoy it!