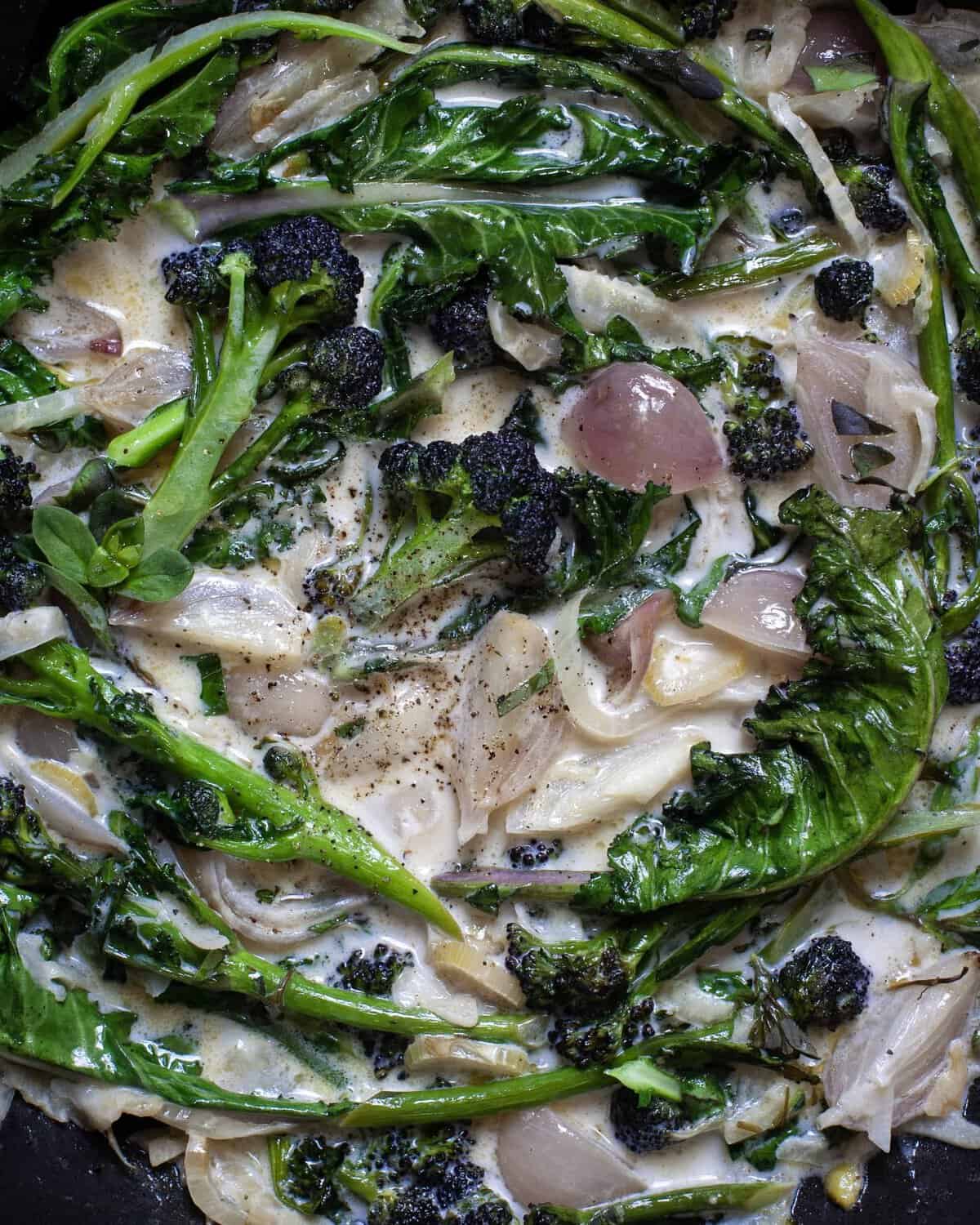 If you're anything like me, you'll be guilty of making a tiny barely audible squeak whenever you see bright, fresh, in-season PSB on the shelves of the greengrocer. I love how tender and easily cooked it is, in addition to its unique totally gorge colour. 
This recipe is similar to the fricassee of chanterelles, posted a few months ago, but it has a much fresher spring vibe to it. The aniseed tones of the fennel really lift the dish from something which could feel super indulgent and rich to a much lighter winter meal.
I serve this usually with boiled new potatoes but it works beautifully well with tagliatelle too. Either way, make sure you have a nice hunk of bread at the ready to soak up all the excess juices. Trust me, you won't want to waste a drip.