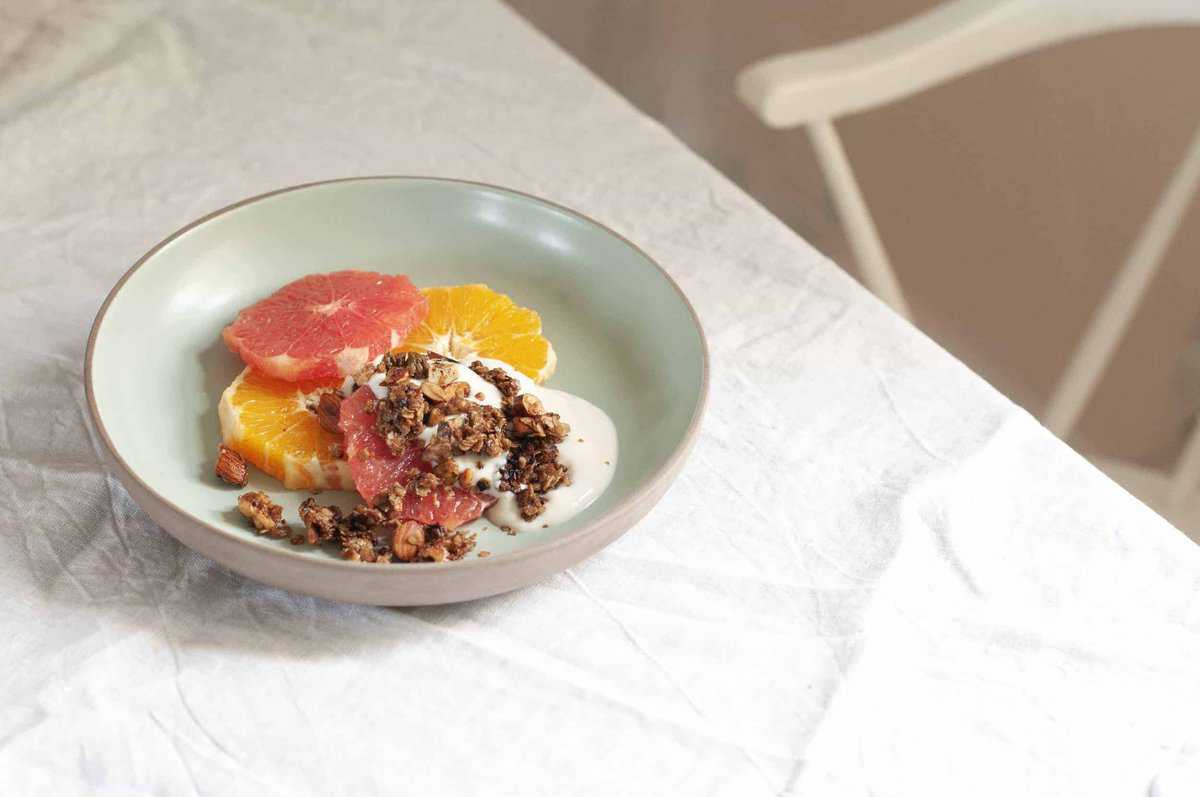 I'm JUST so glad that I finally nailed this recipe. I love to make granola because it makes the house smell like heaven and it feels so grown up (granola is also overpriced so it always seems so economical). But here's the thing – i'm not always as prepared for breakfast as I'd like to be and I regularly find myself with an empty granola jar and no time to bake a new batch.
This granola is different. I toyed with the idea for ages: frying pan granola! It's quick, super simple and only uses one vessel – a frying pan!! I whipped some up this morning and it literally took about 15 minutes. I served it with fresh sliced orange, grapefruit and vegan yogurt. It's sweet and has a beautiful nutty crunch with a gentle cardamom vibe. Never get caught off guard again – this crunchy little fella has your back!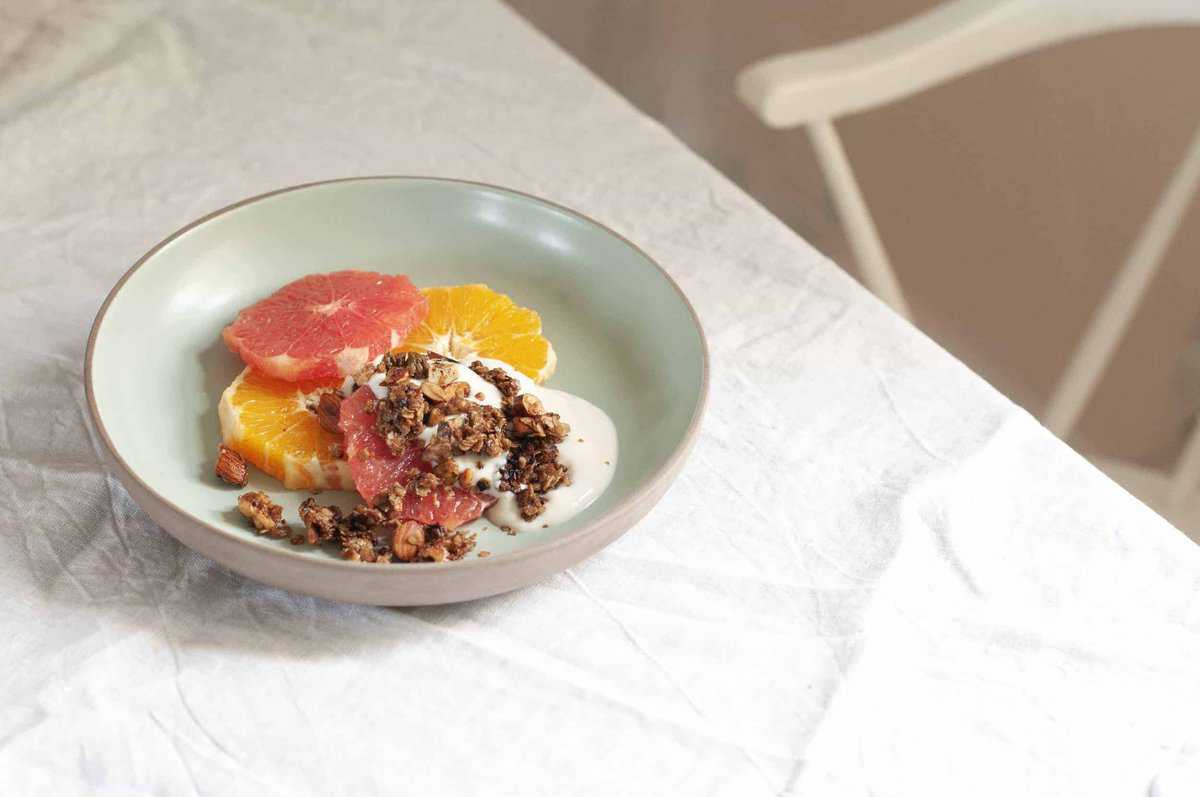 Ingredients
25

g

raw almonds

25

g

raw walnuts

15

g

raw pistachios

Seeds of 4 cardamom pods

crushed and ground in mortar and pestle

1/2

tsp

ground cinnamon

1/4

tsp

ground nutmeg

50

g

coconut oil

60

g

rolled oats

2

tsp

maple syrup

pinch

of maldon sea salt
Instructions
Line a baking tray with parchment.

Chop all the nuts very roughly (if some are whole, no problem, just make sure the majority are roughly chopped). Place a medium frying pan or cast iron skillet on the hob on a low heat. Add the chopped nuts and toast, stirring frequently, for a few minutes until the nuts start to smell fragrant and are starting to brown slightly (watch them like a hawk, you don't want them to burn!)

After a few minutes, add the spices and toast for a further minute. Add half of the coconut oil to the pan and stir to combine everything – making sure the oil melts. Once melted, add the oats and stir everything together again. Turn the heat up to medium and allow the oats to toast, stirring frequently, making sure nothing burns. Toast the oats for around 3-5 minutes or until they start to turn golden brown.

Part the oats to make a small well in the centre of the frying pan. Add to the centre the remaining oil and the maple syrup. Allow the oil and maple syrup to melt together then mix the oats into the centre, making sure everything is glazed with maple. Keep toasting for another few minutes until most of the moisture in the pan has evaporated, then remove from the heat. Stir in the pinch of salt. Immediately turn the granola out onto the lined baking tray and leave to chill in a cool place until room temperature. At this point, it should be crispy and delicious.