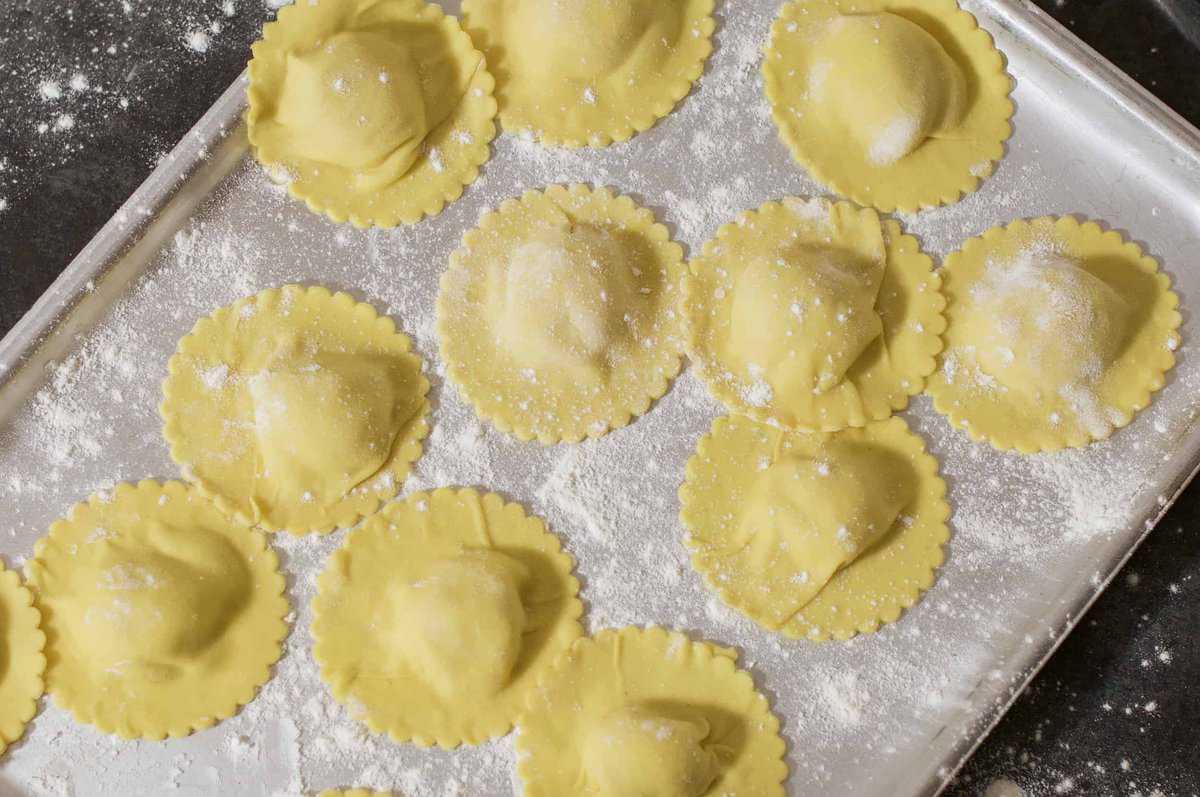 One thing I really missed when I first went vegan was fresh pasta. The vast majority of fresh pasta contains eggs, which meant I was limited to dried stuff for a long time. Until I stumbled across the bonkers pasta dough recipe from the guys over at Wicked Healthy. Derek gradually became a huge influence on my vegan cooking (as I'm sure he has to many) particularly because he's responsible for Tesco's super fun new vegan range. Anyway, enough fan-girling, my recipe below is adapted from theirs.
I'm obsessed with cauliflower, so my ravioli is stuffed with cauliflower. The "ricotta" is awesome. Super cheesy and nutty. The first time I made these my husband made little delighted sounds each time a new ravioli would pop in his mouth. I knew I'd done something right.
Makes around 4 portions of pasta.