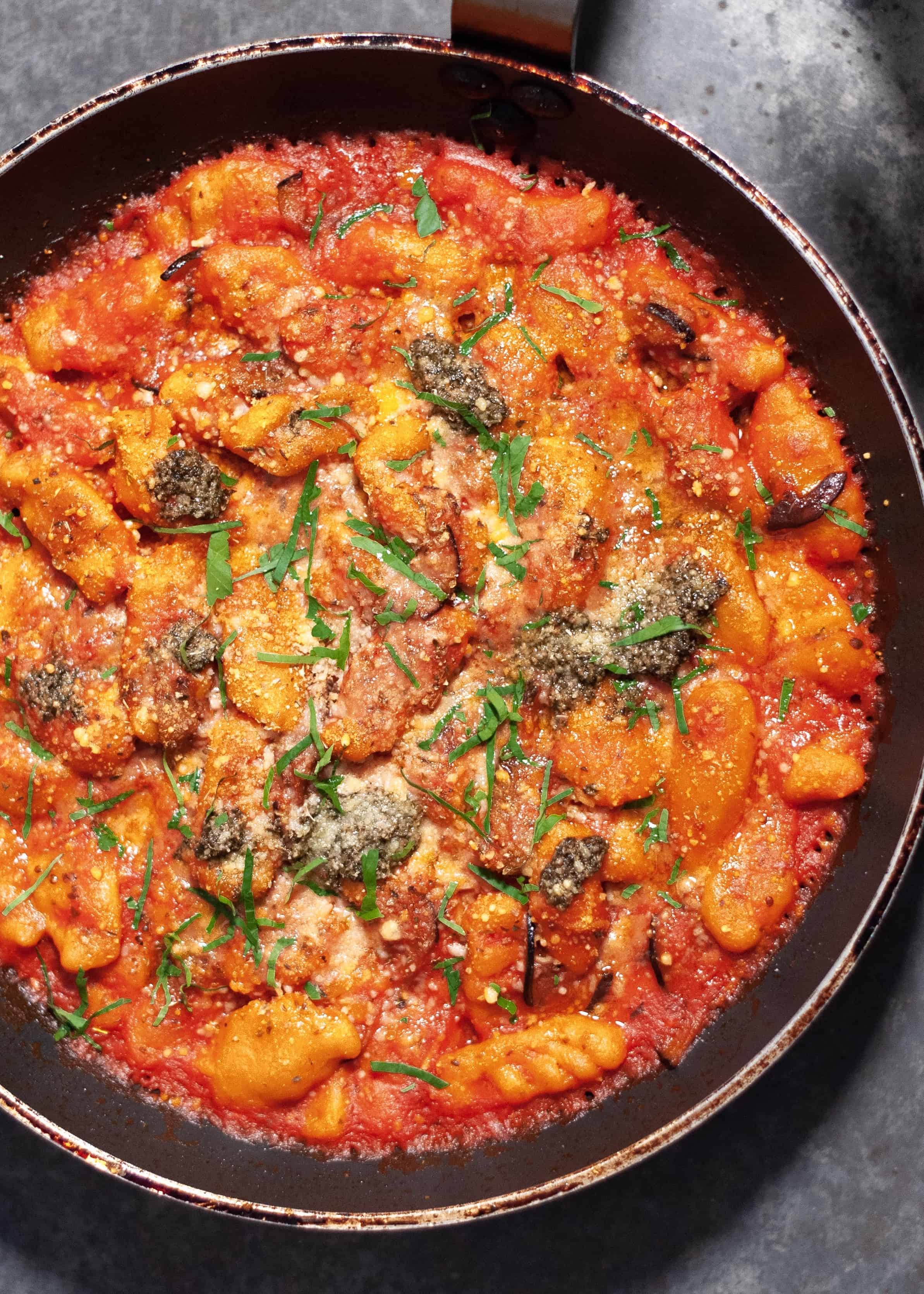 Yes yes, two gnocchi recipes in one week but this one is UNMISSABLE. We had two portions of gnocchi left from the cavolo nero recipe so I threw this bad boy together.
IT'S SO DAMN GOOD! We ate it up SO HARD! If you're feeling frisky, feel free to throw some bread crumbs on top but I thought maybe that was one carb too many… BUT YOU DO YOU, ok??
I've included the full gnocchi recipe below, but if you made and stored any leftovers from earlier this week, definitely use that stuff! It keeps for a good few days in the fridge and for ages in the freezer.
Makes lots of gnocchi and enough sauce for two good portions.