Publised on 07/01/2020 by Richard. Last Updated on 13/11/2022 by Richard.
This vegan coconut and lemon cake is a true cake for all seasons! It's perfectly fruity for a light summer dessert and ideal for a bright pick-me-up in the depths of winter!
---
What a combo - vegan coconut and lemon cake. Never tried it? Well it's about time we changed that!
Back in my previous life, I used to run an ice cream company named Blu Top. I had loads of best-selling flavour of ice cream but the one flavour which sold pretty much consistently throughout all seasons was my toasted coconut and lemon curd flavour. The ice cream was infused with toasted coconut and then, once frozen, it was ribboned with zingy lemon curd.
This vegan coconut and lemon cake pays homage to that ice cream and I'd say it's also truly a cake of all seasons *sings that song from grease 2*.
Why vegan coconut and lemon cake?
Here's the deal. There's something about the beautifully warmth of toasted coconut combining with the zingy mellow buttery tang of lemon curd which just works! Not to mention the fact that the entire cake is frosted with super smooth coconut buttercream frosting!
It's ideal for a summer cake because light and fruity but AMAZINGLY it's perfect for a winter cake because it has that citrusy toasty vibe which warms you right up! Trust me on this one - this cake is versatile!
Any essential ingredients?
You'll need a handful of specialist ingredients to really make this cake work. But don't worry - they're fairly easy to source!
Coconut Extract
This stuff is gonna switch the flavour ON! You wouldn't make a vanilla cake without vanilla extract, right? So don't skip this fella! Remember, don't buy "essence" and assume it's the same thing as extract. Essence is an artificial product and doesn't taste anywhere near as good as extract.
You can find my fave coconut extract here!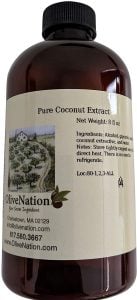 ---
Psyllium Husks

If you're new here, you might not be SICK of me using psyllium husks in everything!
It's a beautifully simple egg replacement which keeps this recipe mega moist.
You can get psyllium husks here!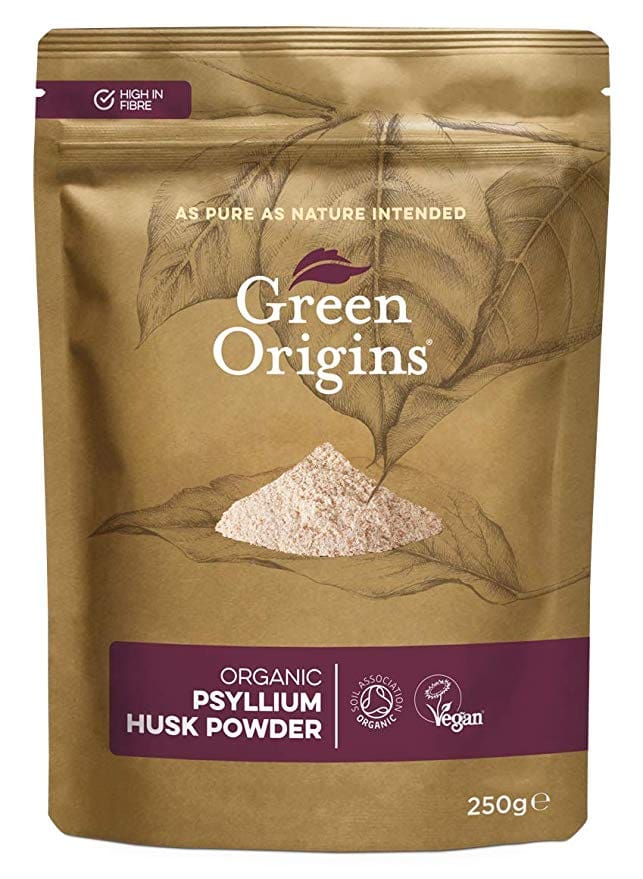 How do I make it?!
The full recipe, as usual, is at the bottom of this page. But here's a quick description of how to nail this recipe, with some top tips thrown in for free!
1. Make the Lemon Curd
You may have made my lemon curd before (perhaps in my Vegan Lemon Meringue Pie), but don't worry if not. It's super easy and is difficult to mess up since there's no eggs (duh).
All you need to do is throw all the ingredients besides the vegan butter into a saucepan. Whisk everything up over a medium heat and cook until it thickens. Be careful not to let the corn-starch stick to the bottom of the pan - that one's important. Once cooked, whisk in the vegan butter and hey presto you got some lemon curd! Let it cool before you use it in the cake.
2. Bake the Cakes
This is a decent two layer cake, so you're going to need two 20cm cake tins. Line them and set them aside. The cake batter itself is mega simple - just combine the dry ingredients then combine the wet ingredients. Mix them together until smooth.
One thing to watch for is the psyllium husk. It loves to clump up (which is why it acts like an egg in baking) so make sure you beat it really well.
3. Whip up the buttercream
Again, this is a super simple buttercream recipe, but you'll probably need a stand mixer or at least a hand mixer. First beat together the vegan butters with the coconut extract until smooth and fluffy.
Next you'll need to add the icing sugar but be sure to add it little by little. If you add it all at once you'll find that the frosting splits. This isn't good. Work a tablespoon at a time and you'll be fine.
4. Assemble the cake
Here comes the precarious bit! Before you frost the cake you need to stack the two sponges with a layer of lemon curd in the middle. I really like to pipe my lemon curd because I'm strange and obsessive, but you can just as easily do this with a spoon.
Next stack the top layer of cake and make sure everything is carefully centred. Bingo!
5. Frost and decorate
The fun bit! Grab your coconut frosting and a pallet knife or spoon and go to town! I like to cover the top and sides with frosting for this cake but feel free to just do the top if you prefer.
To finish, I like to toast some desiccated coconut and press it into the side of the frosting. Alternatively you can sprinkle around to top edge or whatever you fancy. You do you!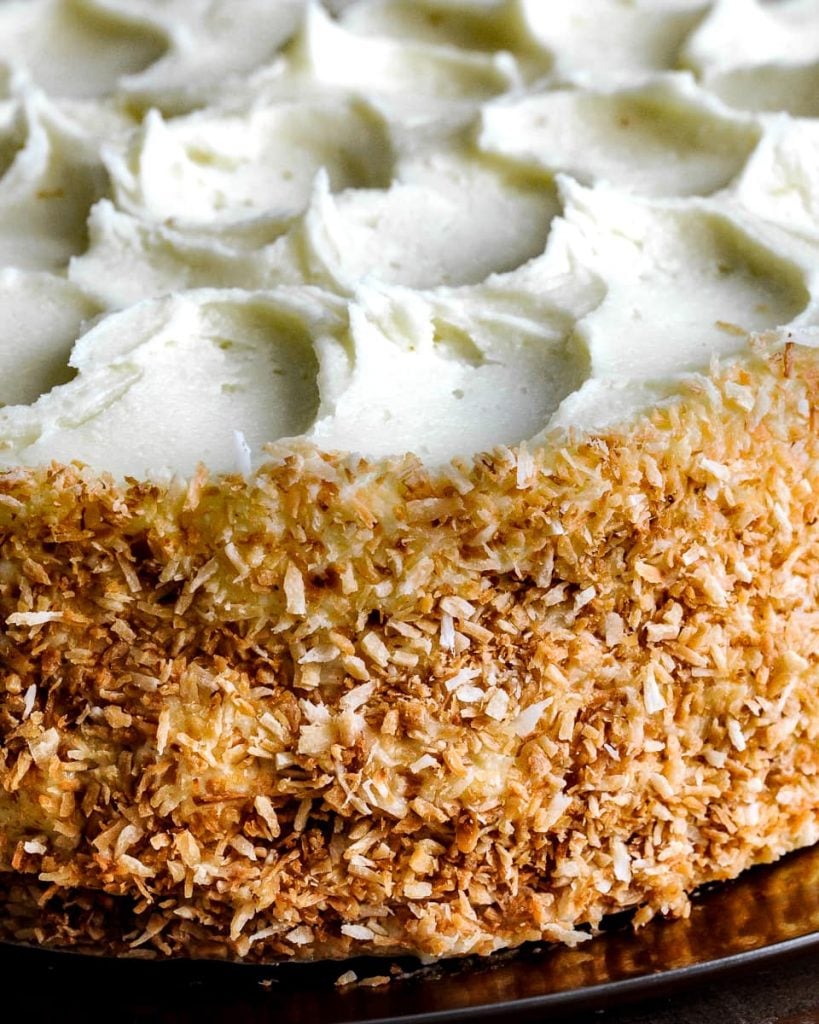 Need more vegan cake in your life?
Don't worry! this vegan coconut and lemon cake isn't your only option! Why not try one of these guys!
Please keep in mind...
I love sharing my food with you - it seriously gives me so much joy! As a result, I put a huge amount of time and energy into creating these recipes. This recipe right here is my lil baby and I wouldn't change a single thing about it. As such, I won't give advice on any ingredient swaps, substitutions, omissions or changes to the method described above (how dare you talk about my baby like that!)
But seriously, if this recipe doesn't do it for you and you want to customise it - that's cool - no probs. Put that finely honed chef's intuition to good use and tailor the recipe to suit you! Regardless of whether you make any changes or not, let us know how you get on in the comments below.  
Disclosure: some of the links above are affiliate links, meaning at no additional cost to you, I may earn commission when you click through and make a purchase.
Vegan Coconut and Lemon Cake
My vegan coconut and lemon cake is light and fluffy but packed with big zesty flavour!
Ingredients
For the Lemon Curd
300

g

caster sugar

65

g

corn starch

(aka corn flour)

pinch

fine sea salt

230

g

coconut cream

(if you can't find a tin of coconut cream, just refrigerate a can of coconut milk overnight and scoop the cream from the top)

114

ml

water

230

ml

lemon juice

zest of one lemon

pinch

turmeric powder

50

g

vegan butter
For the Cake
1

teaspoon

psyllium husk powder

(or 1 tablespoon ground flax seeds)

300

g

plain white flour

(aka all purpose flour)

50

g

desiccated coconut

1½

teaspoon

baking soda

½

teaspoon

fine sea salt

250

g

caster sugar

(aka superfine sugar)

110

g

coconut oil

(melted)

350

ml

coconut milk

(from a can)

2

teaspoon

cider vinegar

2

teaspoon

coconut extract
For the Coconut Buttercream
100

g

vegan margarine

100

g

vegan butter

(the firm block kind - I used naturli or miyokos)

2

teaspoon

coconut extract

400

g

icing sugar

(aka powdered sugar, sieved)
Instructions
To Make the Lemon Curd
Combine all the ingredients besides the butter in a medium saucepan over a medium/low heat.

300 g caster sugar,

65 g corn starch,

pinch fine sea salt,

230 g coconut cream,

114 ml water,

230 ml lemon juice,

zest of one lemon,

pinch turmeric powder

Whisk constantly while the temperature raises. If you leave it for too long, the corn flour will curdle or burn, and that's not good. After about 5 minutes you'll notice the mixture start to thicken – if you notice it turning lumpy, switch to a whisk and beat vigorously for a few seconds to smoothen it out.

Once thick enough to coat the back of a spoon, turn off the heat and stir in the vegan butter – mix well until the butter is fully combined and melted.

Pour the lemon curd into a sterilised glass jar (if you don't plan to use it all in the cake) and seal. Alternatively transfer to a glass bowl, cover and set aside to cool.
To Make the Cake
Preheat the oven to

180

°C

and line two 20cm/8 inch cake tins with baking parchment. Set aside.

Place the psyllium husk powder into a small bowl and whisk together with 2 tablespoon water. Set aside to thicken.

1 teaspoon psyllium husk powder

In a medium bowl, whisk together the flour, desiccated coconut, baking soda and salt. Set aside.

300 g plain white flour,

50 g desiccated coconut,

1½ teaspoon baking soda,

½ teaspoon fine sea salt

In the bowl of a stand mixer fitted with the paddle attachment, beat together the melted coconut oil, sugar, coconut milk, vinegar, coconut extract and psyllium husk mixture until smooth. The psyllium husk mixture tends to clump together so be sure to beat on a high speed until very smooth.

250 g caster sugar,

110 g coconut oil,

350 ml coconut milk,

2 teaspoon cider vinegar,

2 teaspoon coconut extract

To the stand mixer, add the flour mixture and beat until combined. Do not over beat.

Divide the cake batter between the two prepared cake tins and place in the oven for 25-30 minutes. Once baked, a skewer inserted into the centre should come out clean.

Remove the baked cakes from the oven and place on a cooling rack until cool enough to handle. Remove from the baking tins and allow to cool completely.

While the cakes are cooling, make the buttercream frosting.
To Make the Buttercream Frosting
In the bowl of a stand mixer fitted with the whisk attachment, place the vegan margarine, vegan butter and coconut extract. Beat until smooth and whipped together.

100 g vegan margarine,

100 g vegan butter,

2 teaspoon coconut extract

Working with a tablespoon at a time, whisk in the icing sugar. The frosting should be whipped and fluffy.
To Assemble
Transfer at least half of the lemon curd to a piping bag.

Place the first layer of coconut cake onto a plate or cake stand and top with a layer of lemon curd. Top with the second layer of cake.

Carefully cover the cake with the coconut buttercream frosting using a pallet knife.

Place a large dry frying pan over medium heat and add the desiccated coconut. Stirring constantly, toast the coconut until it is lightly browned and fragrant. Remove the coconut from the pan and spread on a plate to cool.

Once fully cooled, press the coconut onto the sides of the frosted cake. Serve and enjoy.
Nutrition
Calories:
881
kcal
Carbohydrates:
112
g
Protein:
5
g
Fat:
49
g
Saturated Fat:
34
g
Polyunsaturated Fat:
4
g
Monounsaturated Fat:
7
g
Trans Fat:
0.1
g
Sodium:
383
mg
Potassium:
294
mg
Fiber:
5
g
Sugar:
81
g
Vitamin A:
797
IU
Vitamin C:
9
mg
Calcium:
19
mg
Iron:
3
mg
Love this recipe?
Let me know on Instagram!